Main content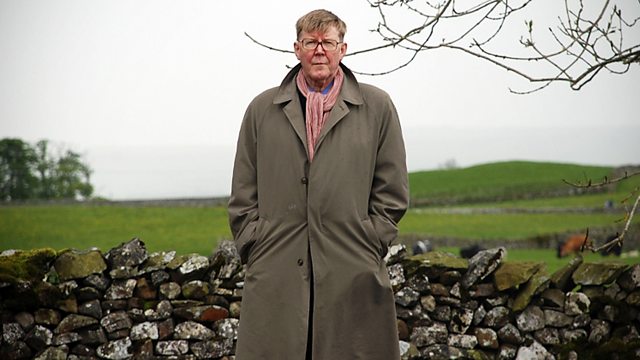 Alan Bennett - Mastermind; Tony Curtis
Mark Lawson puts Alan Bennett in the Mastermind chair - specialist subject: TV plays of Alan Bennett. Also, marking the death of Tony Curtis with a Front Row interview from 2008.
With Mark Lawson.
On tomorrow night's edition of Mastermind on BBC TWO, one of the chosen subjects is the TV plays of Alan Bennett - but how many of the questions could Alan Bennett himself get right? To find out, Mark asked the man himself to step in to the famous black chair.
Philip Roth's 31st novel, Nemesis, marks his return to historical fiction. Set in 1944, it tells the story of a wartime polio epidemic and the effect it has on a Newark community. Elaine Showalter reviews.
Ahead of the announcement of the winner of this year's RIBA Stirling Prize for architecture, Mark Lawson - one of the judges - reports on the shortlisted buildings, which this year consists of Bateman's Row in east London, Christ's College School in Guildford, Clapham Manor School in London, Oxford's Ashmolean Museum, the Maxxi museum in Rome and the Neues Museum in Berlin.
In memory of Tony Curtis, whose death at the age of 85 was announced today, there's another chance to hear part of an interview he recorded for Front Row in 2008, in which he shared his memories of Marilyn Monroe and Frank Sinatra, and reflected on his own family.
Producer: Philippa Ritchie.
Chapters
Alan Bennett - Front Row Mastermind

Alan Bennett - Front Row Mastermind

On tomorrow night's edition of Mastermind on BBC TWO, one of the chosen subjects is the TV plays of Alan Bennett. But can Alan Bennett himself remember them?

Duration: 07:15

Philip Roth's Nemesis

Philip Roth's Nemesis

Philip Roth's 31st novel, Nemesis, marks his return to historical fiction. It tells the story of a wartime polio epidemic.

Duration: 04:56

Tony Curtis Remembered

Tony Curtis Remembered

In memory of Tony Curtis, whose death at the age of 85 was announced today.

Duration: 08:07

RIBA Stirling Prize

RIBA Stirling Prize

Ahead of the announcement of the winner of this year's RIBA Stirling Prize for architecture, Mark Lawson - one of the judges - reports on the shortlisted buildings.

Duration: 07:39