Main content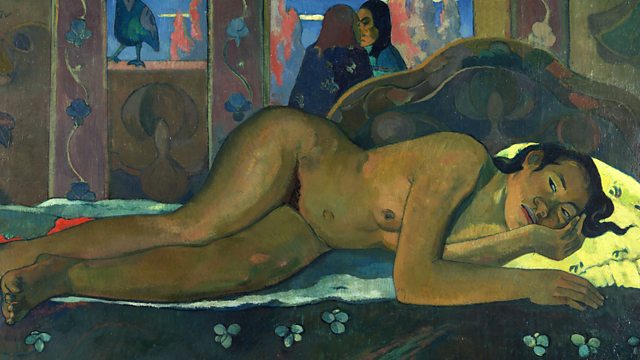 Gauguin, Nick Hornby and Terry O'Neill
With John Wilson, who talks to novelist Nick Hornby and musician Ben Folds about their songwriting partnership. A major new Gauguin retrospective. And photographer Terry O'Neill.
With John Wilson. The first major UK retrospective of the master French Post-Impressionist artist Paul Gauguin opens at Tate Modern this week. The exhibition charts the artist's global travels, from sailing the South Seas to living in Peru, Martinique and Paris. Waldemar Januszczak reviews.
Novelist Nick Hornby and musician Ben Folds discuss their recent songwriting partnership and their new CD Lonely Avenue. Folds has set Hornby's words to music to create a wry album with themes of regret, loss and love.
Photographer Terry O'Neill first made his name in the early 1960s, capturing the new celebrities of the decade, including The Beatles, The Rolling Stones, Mary Quant and Jean Shrimpton. As a new exhibition of his work opens in Manchester, he reflects on his career, including memories of photographing Frank Sinatra taking a morning stroll on Miami Beach, flanked by minders.
A new film Buried opens this week, in which a US contractor is held captive in Iraq in a wooden box buried underground. The entire film takes place within those strict confines, which prompted critic Larushka Ivan-Zadeh to think about other claustrophobic cinematic moments.
Producer Jerome Weatherald.