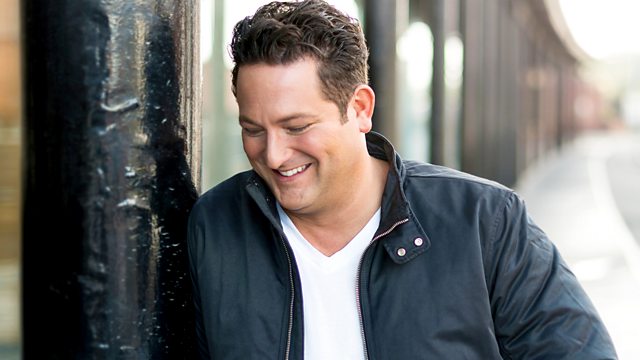 Orange Muppet
Hawk's new feature 'Exit Music' got off to the perfect start with Bedfordshire's Best Brickie, otherwise known as Colin. He picked Perfect Day by Lou Reed to kick his morning off, and offered to take Chris and Slev out for a drink. You can get in touch with the show with your Exit Music choice at any time, we must point out that bribes are not required, just good song choices!
The 5.15 Request was a shockingly popular choice, Love Missile F1-11 by Sigue Sigue Sputnik. There were tales of fingers trapped in fire doors and the day's forecast from Darren Bett at the BBC Weather Centre, and another episode of radio's finest musical quiz, The Rockbook Files, was on at a new earlier time and featured old slowhand Eric Clapton, as well as Brett Anderson of Suede.
Oh, and Slev had been up in her Mum's loft at the weekend and unearthed an old puppet of Ernie from Sesame Street, who reminded her of someone, can't think who. Don't forget Hawk and Slev are on Twitter during the day, follow @Hawkshow and @6musicslev for more nonsense, and a picture of Chris with his alter ego.
Last on