Main content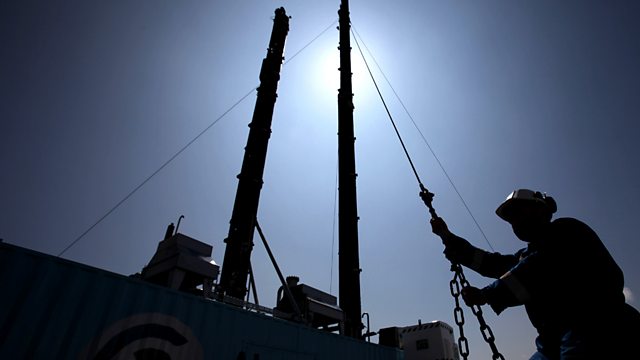 Carbon Capture and Storage
Carbon Capture and Storage could solve the fossil fuel problem and the UK is set to become a world leader in the field. Tom Heap finds out if this quick fix can ever really work.
The UK's carbon capture and storage (CCS) sector could sustain 100,000 jobs by 2030 and generate up to 6.5bn pounds a year. The Energy Act 2010 made law plans to raise a levy on power users to establish four CCS projects in Britain and the Carbon Capture and Storage Association (CCSA), says Britain is now at the forefront of this new technology. But could this also put Britain at the forefront of an expensive mistake?
Christene Ehlig-Economides, professor of energy engineering at Texas A&M, and Michael Economides, professor of chemical engineering at University of Houston recently published a report looking at the need to store CO2 in an enclosed space. Their calculations suggest that the volume of CO2 to be disposed cannot exceed more than about 1 per cent of pore space. This will require from 5 to 20 times more underground reservoir volume than has been envisioned by many, and it renders geologic sequestration of CO2 a non-starter.
"It is like putting a bicycle pump up against a wall. It would be hard to inject CO2 into a closed system without eventually producing so much pressure that it fractured the rock and allowed the carbon to migrate to other zones and possibly escape to the surface," Economides said.
Their findings have been disputed but in another blow to CCS The Mongstad project in Norway, developed by oil firm Statoil, which was seen as one of the first to start full-scale operation has been set back. The current government cannot commit to the money needed to keep the project on track so it will be put on hold until at least 2014.
But does this mean the idea should be given up by our own new government? At the University of Nottingham Mineral carbonation is a promising technology which captures CO2 by reacting it with magnesium or calcium rich minerals, producing valuable carbonates and doing away with the need for vast underground storage. If it works it could provide a much needed solution with less inherent risk. The big question remains how much we are willing to pay for the fix. Tom Heap investigates.
What has happened to the world's coral?