Main content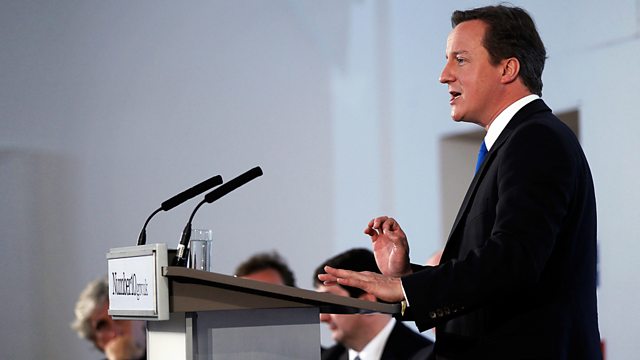 The Big Society
Anne McElvoy examines the little-known origins of David Cameron's Big Society idea and asks what they tell us about how the Coalition government will do less and society do more.
Bigging It Up
The Coalition claims its Big Society is more than a slogan and its ideas are shaping key policies. Anne McElvoy investigates the little-known genesis of David Cameron's big idea and examines what its roots reveal about how the government will go about doing less - and ensuring society does more.
Presenter Anne McElvoy
Producer Simon Coates
Editor Innes Bowen.
What are the consequences of expecting communities to do more for themselves?