Main content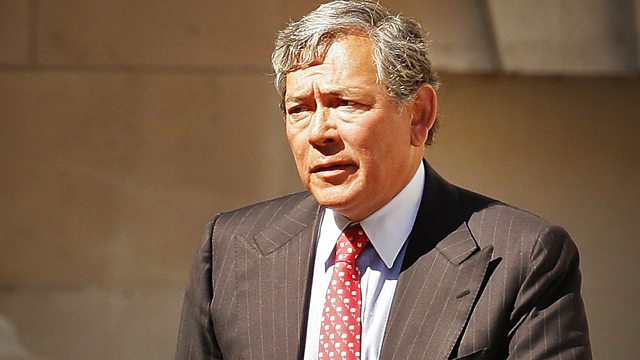 Eric Daniels
Eric Daniels, CEO of Lloyds, Britain's biggest bank. Shareholders are still angry after the takeover of HBOS, but he's now set to leave next year with a reported 13m pound pay off.
Eric Daniels, CEO of Lloyds Banking Group, Britain's biggest retail bank, who announced this week that he will retire in 12 months with an estimated £13 million pay off package. He's the last survivor of the big banking beasts - Fred "the Shred" Goodwin and co - who were at the helm when the banking crisis struck. Daniels is still being pursued by angry shareholders who saw their stake plummet after he presided over the Lloyds takeover of HBOS.
A heavy smoking, cricket-loving American, of Chinese/German parentage, Eric Daniels won a reputation as the quiet man, a safe pair of hands, risk averse: the archetypal boring banker. That was before Gordon Brown persuaded him and his chairman at Lloyds to take on HBOS at the height of the banking crisis. Triumph rapidly turned to disaster. As the Independent Banking Commission this week reveals its plans to re-shape the banking sector, Morland Sanders profiles a respected City figure, and through Daniels' story, throws a revealing light on Britain's recent banking culture and crisis.
Producer: Andy Denwood
Presenter: Morland Sanders.
Last on
Broadcasts