Main content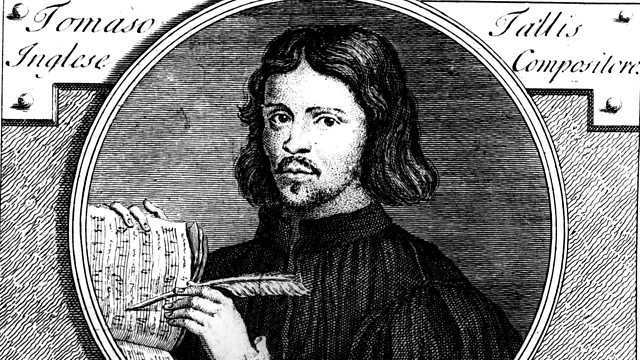 Donald Macleod introduces the music of Thomas Tallis, who served under four monarchs at the Chapel Royal during the political and religious turbulence of the 16th century.
Thomas Tallis lived a long life by sixteenth century standards - he was 80 when he died, having served at the Chapel Royal under four monarchs, beginning with Henry VIII and ending with Elizabeth I. The sixteenth century was an unfortunate time to be a church musician in England. The country shuddered with political and religious upheaval as Henry, then Edward VI, then Mary and finally Elizabeth attempted to establish their own religious reforms. Heretics were sent to the stake, traitors executed in the Tower. Music was one of the battlegrounds, with significant risks attached for its practitioners. Composers delicately negotiated the move from the elaborate and large-scale Catholic works of the early sixteenth century to a plainer style under Edward. This was promptly reversed, just a few years later, when Mary came to the throne, but she herself didn't reign for long, and in the end it was Elizabeth who found the compromise between the needs of the Catholics at one end of the religious spectrum and the Puritans at the other.
Tallis worked at the hub of English church music, the Chapel Royal, for forty years. And through it all, he turned out piece after piece of glorious music, seemingly unperturbed when all the rules changed and changed again. As Peter Phillips of the Tallis Scholars puts it: "What it took in terms of stamina and personality to survive and excel as Tallis did, in the times he did, has something of a miracle about it."
In the first programme of the week, Donald Macleod explores the beginning of Tallis's career. The first hint of troubled times ahead came when Tallis lost his job at the dissolution of Dover Priory. The same thing happened again at Waltham Abbey and he made his way to London, via Canterbury Cathedral.
More episodes
Previous
You are at the first episode