Main content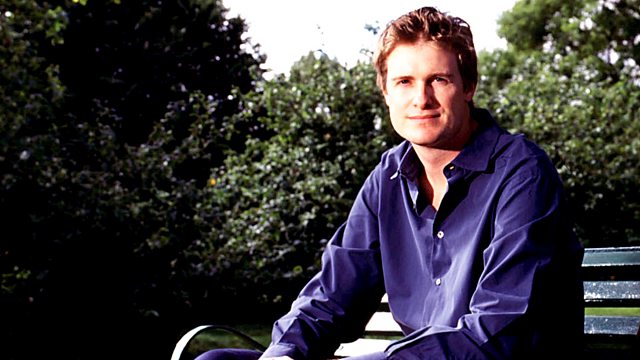 Dialogues of Sorrow
Tristram Hunt explores the outpouring of music and cultural responses to the death in 1612 of Henry Stuart, Prince of Wales, eldest son of King James I.
Historian, Tristram Hunt explores how the death of Henry Stuart, Prince of Wales, eldest son of King James I at the age of only 18, gripped the nation and led to an unprecedented outpouring of musical and cultural responses.
He was the "People's Prince" and over 2,000 official mourners attended his funeral with satellite events in Oxford, Cambridge and Bristol. Just compare that to Elizabeth I's death where there were only a couple of hundred official mourners. They felt the loss of what might have been had Henry succeed the uncouth and ill-disciplined, James.
Henry was seen as the great hope for Great Britain. He was a renaissance prince who looked to Europe, collecting Italian art, he loved pomp and ceremony and he vowed to fight the protestant cause. Every major writer and composer responded to the young Prince's death, including John Donne, George Herbert, William Byrd and Thomas Weelkes.
Tristram Hunt explores these responses with the help of Gabriel Crouch, director of the vocal ensemble Gallicantus, and music editor Sally Dunkley. In the library of Christchurch, Oxford they uncover the Fanshawe manuscripts, one of the most important collections of responses including the heartfelt and moving piece "Tis now Dead Night" by Thomas Ford, recently reconstructed for performance by Gallicantus.
Tristram also visits the National Portrait Gallery with its former director, historian Sir Roy Strong, who has been fascinated by Henry's life since the 1960s. At the gallery, they see portraits of the dashing young prince, a small medallion of him portrayed like a Roman emperor and an etching of the hearse for his lavish funeral. It's impossible to ignore the parallels to Diana's death.