Main content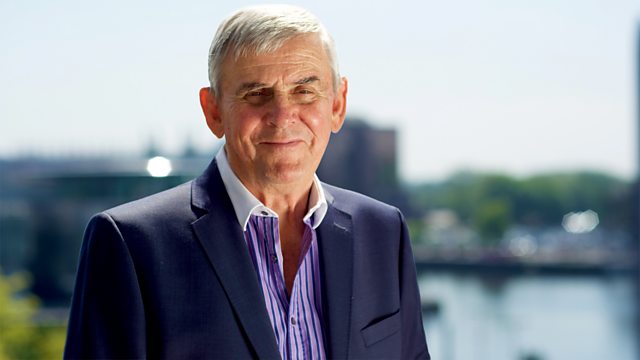 The Charedi (ultra orthodox) Jewish communities
Ernie Rea and guests explore the beliefs and lifestyles of the Jewish Charedi (ultra orthodox) community - the fastest growing group within British Jewry.
In Beyond Belief, Ernie Rea and his guests explore the place of faith in our complex world.
Ernie is joined by three guests who discuss how their own religious tradition affects their values and outlook on the world, often revealing hidden and contradictory truths.
In this programme, Ernie and his guests explore the beliefs, practices and lifestyles of the fastest growing group within Britain's Jewish community - Ultra Orthodox or Charedi Jews.
Much of its rapid growth is down to a high birth rate - they average around seven children per family - but they are also attracting members from other Jewish communities. In Israel they play a key role in electoral politics. But what is their impact in this country? What do they believe? How do they practice? And how do they interact with those who sit outside their community?
Joining Ernie to discuss Charedi Jewry is Rabbi Avraham Printer, Principal of the Yesodey Hatorah Senior School for Girls, Mrs Henya Myer, a member of the Hasidic Congregation in Manchester, and Rabbi Dan Cohn-Sherbok, Professor of Judaism at the University of Wales, Lampeter who belongs to the Reform Movement of Judaism.
The middle interview is with Hillel Athias Robias, now a Liberal Rabbi in London but once Rabbi to a Haredi Congregation.
Producer: Karen Maurice.
Six things you might not know about chanting