Main content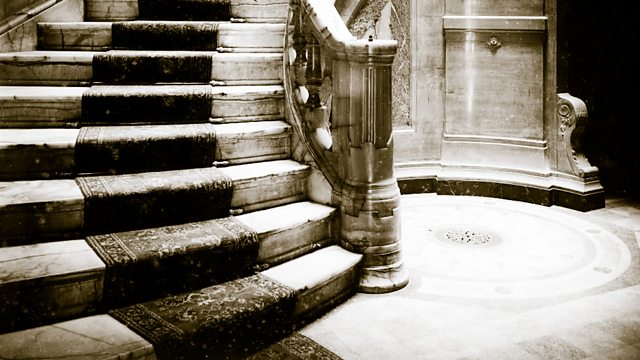 Innocent Denise is seduced by the notorious Octave Mouret and takes a job at his Paris department store. Stars Georgia King.
Business, ambition and fashion all collide in Emile Zola's colourful love story - set in the hustle and excitement of the expansion of one of Paris' first department stores.
Dramatised in two-parts by Carine Adler.
When innocent provincial girl Denise arrives in Paris, she quickly catches the eye of the notorious seducer of women, Octave Mouret. Despite her uncle's disapproval, Denise accepts a job at Mouret's ever expanding department store The Ladies' Delight.
Narrator.....David Hargreaves
Denise.....Georgia King
Mouret.....Lee Williams
Bourdoncle.....Conrad Nelson
Baudu.....Nicholas Blane
Old Bourras/Baron/Vincard.....Will Tacey
Jean/Bauge.....Stephen Hoyle
Deloche/Colomban.....Michael Hugo
Mme Aurelie/Mme Baudu.....Clare Beck
Mme Desforges.....Melissa Jane Sinden
Mme Marty/Pauline.....Maeve Larkin
Clara.....Chantelle Dean
Genevieve/Margueritte/Mme Boves.....Polly Lister
Director: Stefan Escreet
Producer: Charlotte Riches
First broadcast on BBC Radio 4 in September 2010.
More episodes
Previous
You are at the first episode