Main content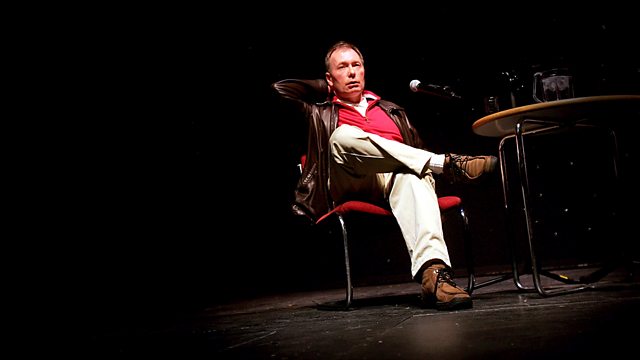 18/09/2010
Clive Anderson is joined by Tony Parsons, Jonathan Lynn and Richard Armitage. Nikki Bedi talks to Mark Dolan. With comedy from Daniel Sloss and music from Dylan LeBlanc and Phildel.
Clive Anderson and guests with an eclectic mix of conversation, music and comedy.
Clive is joined by best-selling author of Man and Boy Tony Parsons. His latest book 'Tony Parsons on Life, Death and Breakfast' is a collection of his outspoken essays in which he offers middle-aged advice on the dilemmas of modern life.
Who can forget Sir Humphrey and Jim Hacker? If you missed the classic TV series, you can now see Yes, Prime Minister on stage. Jonathan Lynn and Anthony Jay, the original writers of the award winning political comedy, have reunited to produce the stage version which transfers to London's West End this week.
Richard Armitage talks tattoos in his starring role as MI5 operative Lucas North. The spy thriller Spooks returns to BBC One for its ninth series on Monday night.
Nikki Bedi looks up to Mark Dolan, who met some of the world's most extraordinary people. From the hairiest man, to the woman who holds the record for the biggest enhanced breasts! Mark is 6'5"
There's comedy and teenage angst from 19 year old Scotsman Daniel Sloss.
Enchanting orchestral pop comes from Phildel who performs Disappearance of the Girl live in the studio.
And deep country folk from Louisiana's Dylan LeBlanc who plays 'Low' from his new album 'Pauper's Field'.
Producer: Cathie Mahoney.
Listen to Loose Ends anytime, anywhere.