Main content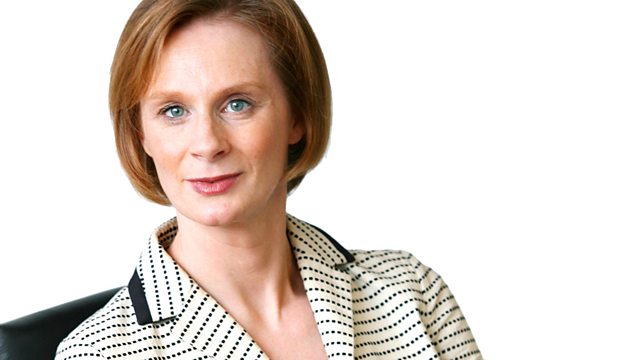 Downton Abbey, the Limits of Science, Krapp's Last Tape, Serge Diaghilev
Presented by Anne McElvoy. With the period drama Downton Abbey, a debate on the limits of scientific discovery, Michael Gambon in Krapp's Last Tape and Diaghilev's Ballets Russes.
Anne Karpf joins Anne McElvoy to review the new period drama, Downton Abbey - written by Julian Fellowes, and with a cast including Hugh Bonneville, Maggie Smith and Penelope Wilton, the series spans the two years from the sinking of the Titanic to the outbreak of the First World War.
Two of our most eminent scientists, Roger Penrose and Russell Stannard, debate the limits of scientific discovery; how far can science go before practical constraints - and the limits of what we can imagine - prevent further breakthroughs.
Tom Paulin joins Anne to consider Michael Gambon's performance in Samuel Beckett's classic one-man show, Krapp's Last Tape - in which the self-absorbed Krapp records his memoirs and reflects on a single tender memory.
And Siobhan Davies offers a contemporary choreographer's perspective on the Russian ballet impresario, Sergei Diaghilev, and his Ballets Russes.
Anne also discusses Serge Diaghilev and The Golden Age of the Ballets Russes 1909-1929. A new exhibition at the Victoria and Albert Museum in London. The exhibition will explore the work of the Ballets Russes, the influential dance company, and its enduring impact on theatre, art, music and fashion. The company began in the social and political upheaval of pre-revolutionary Russia and its creator Serge Diaghilev reawakened interest in ballet across Europe and America. Treasures on show will include Picasso's huge front cloth for Le Train Bleu, as well as original costumes and set designs, props and posters by artists and designers like Georges Braque and Jean Cocteau.