Main content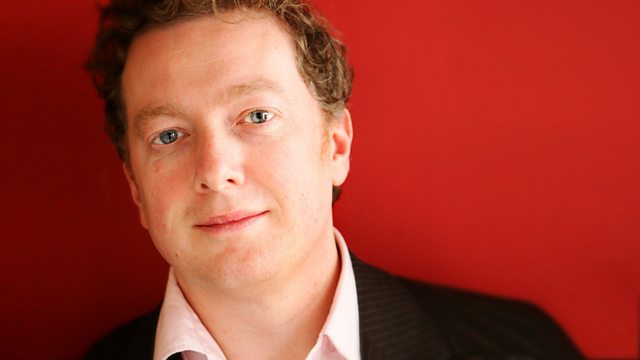 John Pawson
Matthew Sweet talks to British architect, designer and champion of simplicity John Pawson.
Tonight on Night Waves Matthew Sweet meets British architect, designer and champion of minimalism John Pawson. Pawson's style has attracted commissions across the world as varied as the Cistercian Monastery of Novy Dvur in Bohemia, Calvin Klein's flagship store in New York and the Sackler Crossing at the Royal Botanic Gardens, Kew. As the first UK exhibition of his work opens this week at The Design Museum, offering an overview of 30 years of his designs, John Pawson talks to Matthew Sweet about how he got from designing miniskirts to monasteries.
As Stephen Fry publishes his second volume of memoirs and hosts three nights of a one-man show at the Royal Albert Hall, he talks to Matthew about his desire for fame and recognition, his early comedy days and his admiration for Benny Hill.
Sarah Kent joins Matthew Sweet to review 'Treasures from Budapest', an exhibition at the Royal Academy of Arts showcasing over 200 works from the Hungarian state collections, with work from Leonardo da Vinci to Egon Schiele.
Gaspar Noe, the Enfant terrible of French cinema, returns with a new film called Enter the Void. The unflinching portrayal of violence in his previous films, particularly a lingering rape scene in 2002's Irreversible, have earned him praise for his courage and opprobrium for his brutality. Enter the Void finds him in gentler mode with a meditation on life, death and reincarnation indebted to Stanley Kubrick's 2001: A Space Oddessy. Yet the film is still capable of trademark shocks and moments horror that linger in the memory. Matthew Sweet talks to him about his influences and why he puts the brutality he finds in the world upon the screen.