Main content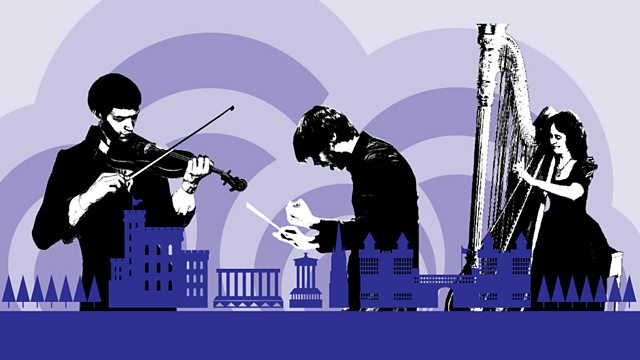 EIF: Christine Brewer/Malcolm Martineau
Christine Brewer with songs by Gluck and Richard Strauss as well as St Louis Woman by Harold Arlen, composer of the score for The Wizard of Oz. From the Edinburgh Festival.
Presented by Petroc Trelawny
American Soprano Christine Brewer's appearances in opera, concert and recital are marked by her own unique timbre, a vibrant personality and an emotional honesty. Here she appears at the Edinburgh Festival with a transatlantic programme from both Europe and America featuring works by Gluck and Richard Strauss as well as songs from St. Louis Woman by Harold Arlen, who composed the score for The Wizard of Oz.
Gluck: Divinités du Styx
Richard Strauss:
Ich liebe dich, Op 37 No 2
Breit über mein Haupt, Op 19 No 2
Wiegenlied, Op 41 No 1
Befreit, Op 39 No 4
Zueignung, Op 10 No 1
Marx:
Selige Nacht
Der bescheiden Schäfer
Hat dich die Liebe berürht
Richard Hundley:
Come ye shepherds
Will there really be a morning?
White fields
Strings in the earth and air
Come ready and see me
Harold Arlen:
Come rain or come shine
I had myself a true love
I wonder what became of me
Homer: Sing to me, sing
McArthur: Night
Sargent: Hickory Hill
Bridge: Love went a-riding
Firestone: If I could tell you
LaForge: Hills
Richard Strauss: Morgen
Celius Dougherty: Review
Bob Merrill: Mira
Christine Brewer, soprano
Malcolm Martineau, piano
Followed by highlights of the Flanders Festival of early music, including Les Arts Florissants, directed by Paul Agnew.
Scarlatti: Stabat mater
Leonardo Leo: Heu nos miseros; Judica me Deus; IX lezione della settimana santa
Les arts florissants
Paul Agnew (conductor)