Main content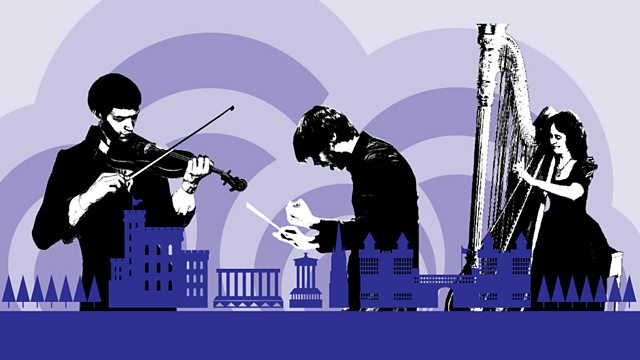 EIF: Cleveland Orchestra/Welser-Most
The Cleveland Orchestra, conducted by Franz Welser-Most, play Ives and Bruckner's Symphony No 8 at the Edinburgh Festival.
Presented by Petroc Trelawny
The Cleveland Orchestra at the Edinburgh Festival. Once viewed as iconoclastic, Ives is now seen as the father of American music. From the Steeples and Mountains paints a picture of a quiet Sunday morning and ends having ascended the highest of craggy peaks. The magnificence of the Usher Hall's organ can be heard in Joela Jones's performance of two of Ives's works for organ.
Bruckner's Eighth Symphony is one of his grandest. Hugo Wolf, who attended the Vienna premiere, wrote that it was 'the work of a giant'. Here it receives what one critic described as "an epic account, with an impressive combination of power and delicacy".
Ives: Variations on America (original version for organ)
From the Steeples and Mountains
Postlude in F
Bruckner: Symphony No 8
Joela Jones, organ
The Cleveland Orchestra
Franz Welser-Most, conductor
Followed by the first in a series of concerts from the European early music festivals - tonight highlights from the Handel Festival in Halle.
Vivaldi: Sinfonia in C
Vivaldi: Orlando furioso, RV 728
Vivaldi: Nel profondo cieco mondo (Orlando's aria from Act 1)
Vivaldi: Poveri affetti miei, (Angelica's aria from Act 2)
Vivaldi: Benché nasconda (Astolfo's aria from Act 2)
Yeree Suh (soprano)
Lena Belkina (mezzo)
Christian Senn (bass)
Handel Festival Orchestra Halle
Karl Heinz Steffens (conductor)