Main content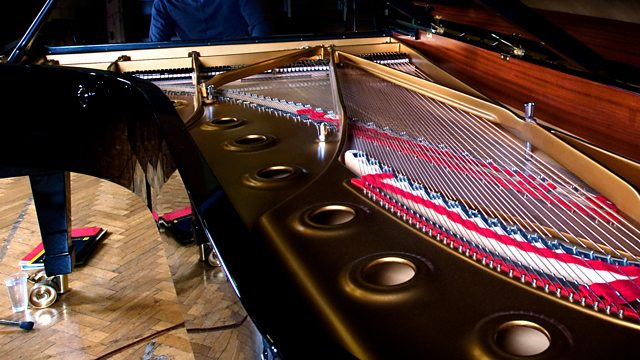 Ilya Gringolts at Wigmore Hall
Live from London's Wigmore Hall, violinist Ilya Gringolts and pianist Ashley Wass play Grieg's youthful 1st Violin Sonata and Schumann's fiery 2nd. Sean Rafferty presents.
When the young Edvard Grieg was studying in Leipzig he encountered the music of Robert Schumann and it changed his life. In this live recital from London's Wigmore Hall the brilliant young Russian violinist Ilya Gringolts is joined by fellow former Radio 3 New Generation Artist, pianist Ashley Wass for sonatas by both composers. They pair Grieg's youthful 1st Sonata, written on holiday in Denmark, with Schumann's darker and fiery 2nd Sonata. The concert is introduced by Sean Rafferty.
Grieg: Violin Sonata No.1 in F Major Op.18
Schumann: Violin Sonata No.2 in D Minor Op. 121
Ilya Gringolts (violin)
Ashley Wass (piano).