Main content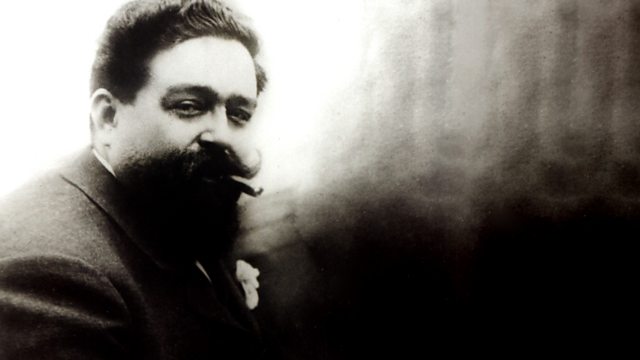 Donald Macleod introduces the composer best known for piano music inspired by his native Spain, beginning with works from his formative years.
Although he's responsible for some of the best known Spanish guitar pieces in the repertoire, Isaac Albéniz didn't actually write any of them originally for that instrument. They are in fact all transcriptions and arrangements of some of the wealth of piano music he produced throughout his career. This week Donald Macleod introduces a selection of Albéniz's piano music, both in its original form and in a variety of other guises, including his masterpiece 'Iberia'. There's also a chance to hear Albéniz's two pieces for piano and orchestra, his only purely orchestral work and extracts from his rarely performed operas, which came to fruition thanks to an intriguing collaboration with an English businessman with a passion for poetry.
From an early age, Albéniz made a good living as a highly respected pianist in his native Spain, and it wasn't long before his reputation spread to France and Britain. At first, composition followed in the wake of his performing career, though not for long. As well as producing a large quantity of elegant salon music, Albéniz began writing more Spanish-style pieces, in which he adapted traditional dances with their characteristic rhythms and tunes. In programme one, Donald Macleod introduces a selection of these works from Albéniz's formative years, including one of just two pieces he wrote for piano and orchestra - his Rapsodia Española.
More episodes
Previous
You are at the first episode