Main content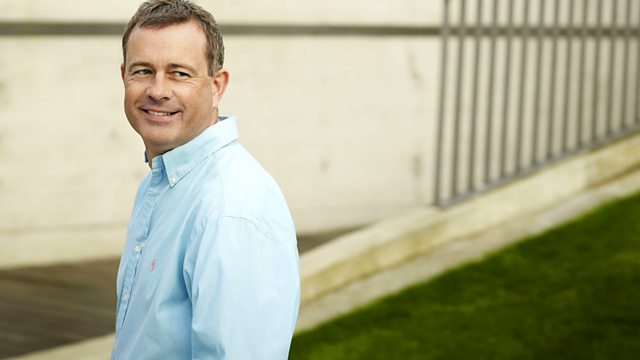 Monday - James Jolly
James Jolly presents foreign musicians in British works with Vaughan Williams' English Folk Song Suite and Mozart's Requiem & recordings from Peter Schreier.
Classical Collection with James Jolly: this week James Jolly presents a collection of British works performed by foreign musicians and recordings from Peter Schreier.
James showcases foreign artists in British music with works including Vaughan Williams' English Folk Song Suite performed by the Boston Pops Orchestra and Delius' On Hearing the First Cuckoo in Spring with Eugene Ormandy and the Philadelphia Orchestra. There's also Mozart's Requiem conducted by Peter Schreier.
10.00
Vaughan Williams
English Folk Song Suite
Boston Pops Orchestra
Arthur Fiedler (conductor)
LONDON 448 952-2
10.12
Mozart
Requiem: Excerpt
Margaret Price (soprano)
Trudeliese Schmidt (mezzo-soprano)
Francisco Araiza (tenor)
Theo Adam (bass)
Leipzig Radio Chorus
Staatskapelle Dresden
Peter Schreier (conductor)
PHILIPS 411 420-2
10.25
Delius
On Hearing the First Cuckoo in Spring
Philadelphia Orchestra
Eugene Ormandy (conductor)
Sony Classical SONY SBK62645
10.31
Vivaldi
Concerto in G major, Op.4 No.3
Rachel Podger (violin)
Arte del Suonatori
Channel Classics CCS 19598
10.40
Brahms
Trio in E flat for horn, violin & piano, Op.40
Daniel Phillips (violin)
William Purvis (horn)
Richard Goode (piano)
BRIDGE BCD 9012
11.12
Walton
Capriccio Burlesco
Andre Kostelanetz and his Orchestra
SONY CLASSICAL SBK 62749
11.20
Bach
Well-tempered Clavier, Bk 1
Prelude & Fugue in C major, BWV846
Keith Jarrett (piano)
ECM 1362/63 835 246-2
11.27
Sibelius
Symphony No.7
The Building a Library recommendation as recommended in last Saturday's CD Review.