Main content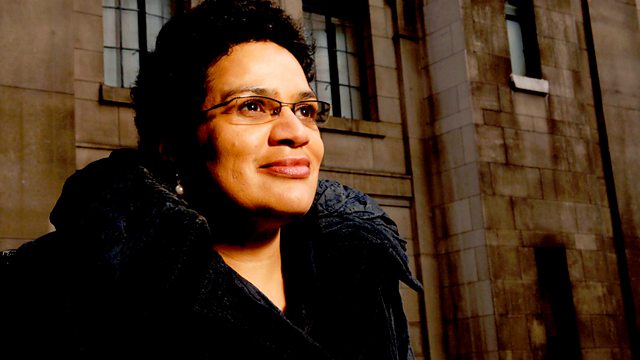 Jackie Kay
Prize-winning Scottish novelist and poet Jackie Kay talks to Michael Berkeley about her favourite music from Bach and Schubert to Janacek, Richard Strauss and Nina Simone.
Michael Berkeley's guest is the Scottish novelist and poet Jackie Kay MBE, whose work has won many awards including the Guardian Fiction Prize (for Trumpet, 1998), and the 2008 CLPE Poetry Award (for Red, Cherry Red). A mixed-race child, she was adopted at birth by a white couple and brought up in Glasgow, going on to read English at Stirling University. Her first collection of poetry, The Adoption Papers (1991), was inspired by a her own experiences, and many of her poetry collections and novels (including the latest, Red Dust Road, 2010), explore key themes of cultural identity. Several of her works have been inspired by musicians, including Bessie Smith and jazz trumpeter Billy Tipton.
Jackie Kay's personal musical favourites begin with one of Janacek's Lachian Dances, (two of her stories were influenced by works by Janacek), and then dive into the Baroque era with an extract from Pergolesi's Stabat Mater and a movement from a Bach cello suite played by Pablo Casals - she says that the cello is one of her favourite instruments and she loves Bach's emotional literacy. Then comes Nina Simone singing Four Women, which Jackie Kay says has a haunting and arresting quality, followed by Jessye Norman singing September from Strauss's Four Last Songs. Her next choice is Heygana by Ali Farka Toure, which fuses African, blues and jazz, followed by the black American tenor Roland Hayes singing Schubert's Nacht und Traume. Her Scottish roots are represented by the voice of Jean Redpath singing the poignant song of exile, Leaving the Land, while her final choice, Cole Porter's Brush Up Your Shakespeare from Kiss Me Kate has always been a favourite of her father's.