Main content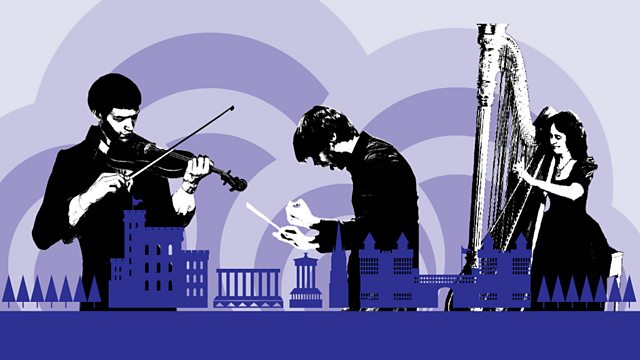 Mozart's Idomeneo (Edinburgh International Festival)
Mozart's Idomeneo from the Edinburgh International Festival with a star-studded cast conducted by Sir Roger Norrington. Presented by Donald MacLeod.
Edinburgh International Festival
Mozart - Idomeneo in 3 Acts
The dramatic Greek drama of Idomeneo featuring the inevitable struggle of love versus duty, an insoluable love triangle and the intervention of a sea monster and Neptune himself, provide Mozart with the inspiration for this gloriously colourful early masterpiece. The Scottish Chamber Orchestra and a star-studded cast, conducted by Sir Roger Norrington present a concert performance from the Usher Hall in Edinburgh. Presented by Donald MacLeod
Idomeneo ..... Kurt Streit (tenor)
Idamante ..... Joyce DiDonato (mezzo soprano)
Ilia ..... Rosemary Joshua (soprano)
Elettra ..... Emma Bell (soprano)
Arbace ..... Rainer Trost (tenor)
Sacerdote ..... Keith Lewis (tenor)
La Voce ..... Jan Martinik (bass)
Sir Roger Norrington ..... Conductor
Scottish Chamber Orchestra
Scottish Chamber Orchestra Chorus.