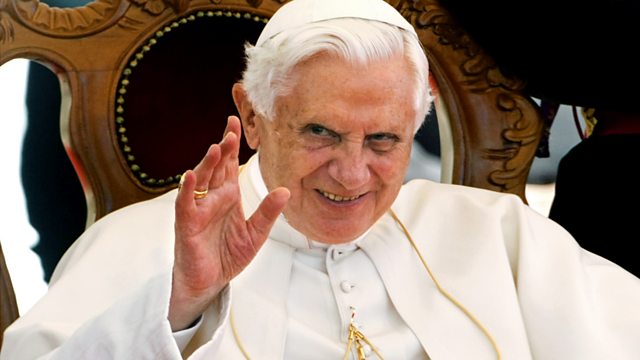 The Pope's Visit 2010: Highlights from the Hyde Park Vigil
Excitement mounts as thousands gather to greet the Pope in this central London park. Sunday Half Hour's Brian D'Arcy meets and talks with visitors and pilgrims from all corners of the country and introduces music from the event celebrating the life of faith.
The Papal Vigil provides Catholics in England, Scotland and Wales the chance not only to celebrate their faith but to explain it and demonstrate how it influences their lives and the lives of those around them. Hymns, psalms, worship songs, gospel - a huge variety of music and musicians accompany the crowds gathered there.
People representing each parish from across the UK carry banners in procession alongside members of Catholic organisations. Cardinal Newman's phrase "Heart speaks unto heart" inspires a presentation called "The heart of the Church". Christian organisations use that phrase to illustrate their work as a heart that sees, a heart that understands, a heart that serves and a heart that seeks justice. The Vigil Liturgy that follows consists of readings, prayers and an address by the Pope and concludes with Benediction.
The visit of His Holiness Pope Benedict XVI has been described by the Foreign and Commonwealth Office as an "unprecedented opportunity to strengthen ties between the UK and the Holy See on global initiatives, and to emphasise the important role of faith in creating strong communities.".
Last on