Main content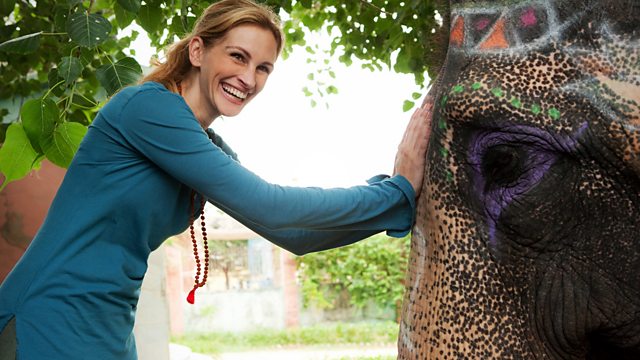 Julia Roberts; Mark Ronson; Diaghilev's legacy
With Mark Lawson. Julia Roberts on her new film Eat Pray Love and British choreographers discuss Diaghilev as the Victoria and Albert open an exhibition on the Ballets Russes.
Actress Julia Roberts discusses her role in new film Eat Pray Love, based on the best-selling book about self-discovery by Elizabeth Gilbert.
Leading choreographers Javier de Frutos, Richard Alston and Shobana Jeyasingh examine the legacy of Diaghilev and the Ballets Russes in the light of a major new exhibition.
Music producer Mark Ronson talks about his new album Record Collection, the experience of working with Amy Winehouse, and how Quincy Jones and Phil Spector inspire his studio outfits.
Matt Thorne reviews new reality-documentary hybrid Seven Days, following the lives of carefully-selected real characters living in West London.
Producer: Jack Soper.
Chapters
Julia Roberts

Julia Roberts

Actress Julia Roberts discusses her role in new film Eat Pray Love, based on the best-selling book about self-discovery by Elizabeth Gilbert.

Duration: 05:53

Seven Days

Seven Days

Matt Thorne reviews new reality-documentary hybrid Seven Days, following the lives of carefully-selected real characters living in West London.

Duration: 04:27

Diaghilev and the Ballets Russes

Diaghilev and the Ballets Russes

Leading choreographers Javier de Frutos, Richard Alston and Shobana Jeyasingh examine the legacy of Diaghilev and the Ballets Russes in the light of a major new exhibition.

Duration: 07:55

Mark Ronson

Mark Ronson

Music producer Mark Ronson talks about his new album Record Collection, the experience of working with Amy Winehouse, and how Quincy Jones and Phil Spector inspire his studio outfits.

Duration: 09:32