Main content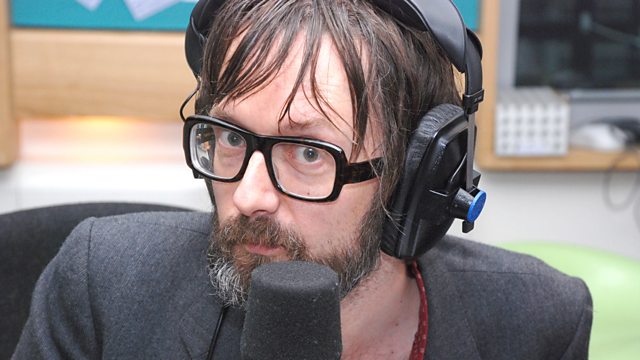 Stephen Merchant interviews Jarvis Cocker
The Office co-creator Stephen Merchant meets former Pulp frontman Jarvis Cocker in the tag-team talk show, where last week's guest is this week's interviewer. From September 2010.
The last in the current series of the tag team talk show where last week's guest, multi award-winning co-creator of The Office and Extras, and famously tall funny man Stephen Merchant takes the microphone to interview Pulp frontman and successful solo artist, dandy Englishman Jarvis Cocker.
Stephen asks Jarvis about the perils of being a glasses wearer, his protests against pop and what really happened with that famous Michael Jackson incident.