Main content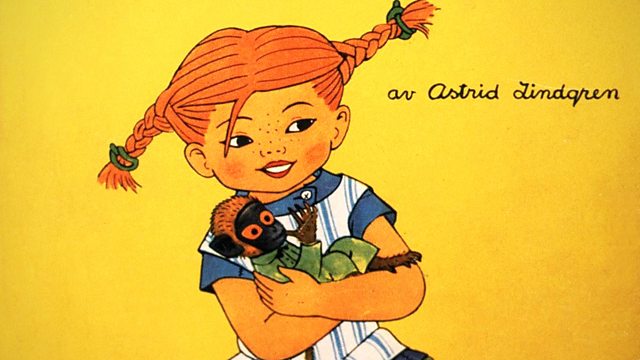 The Strongest Girl in the World
Cerys Matthews pays tribute to her heroine, the fictional rebel of Swedish children's literature, Pippi Longstocking. From September 2010.
Cerys Matthews celebrates her childhood heroine and the rebel of Swedish children's literature, Pippi Longstocking, who has captured the imaginations of children all over the world, including Cerys' own, for over 60 years.
Pippi has red hair, freckles and a nose the 'shape of a very small potato'. She was invented by the Swedish author, Astrid Lindgren, in the 1940s who created the character for her daughter before later sending the idea to a publisher.
Pippi is an orphan - her mother is an angel and her father is the king of a cannibal island. She eats pancakes, drinks lots of coffee and goes to school when she feels like it. She defies all the rules, speaks out against authority and she is courageous and loyal.
Though possibly not an obvious role model for children, Cerys Matthews says; 'Pippi has always been my hero and my role model. I feel a kinship with her. I like getting my boots on, stomping around, and being independent. Even if I've sometimes been too independent for my own good'.
Nothing could have prepared Lindgren for the huge reception Pippi received; fiercely criticised on the one hand as irresponsible and seditious, and enthusiastically applauded on the other as a work of liberation and an outstanding artistic accomplishment.
Today Pippi Longstocking has become a worldwide phenomenon, a national treasure and a trade mark.
In this programme Cerys explores the many layers to the Pippi Longstocking character. With contributions from Astrid Lindgren's daughter, Karin Nyman; Britain's most famous Swede; Ulrika Jonsson; writer Ulla Lundqvist; artist Marianne Lindberg de Geer and the voice of Lindgren herself from a Swedish Radio interview recorded in 1988.
Producer: Sarah Cuddon
A Falling Tree Production for BBC Radio 4.