Main content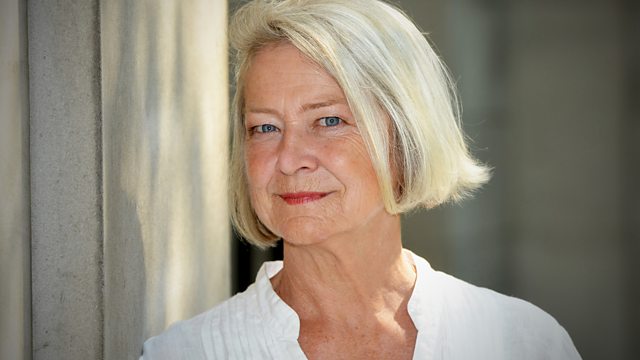 16/09/2010
Kate Adie introduces dispatches from correspondents in Turkey, Malaysia, Mauritius, Senegal and the United Statesd.
It looks as if there may be far-reaching consequences after the weekend referendum in Turkey. Voters there were asked to consider constitutional changes promoted by the country's prime minister Recep Tayyip Erdogan.
Mr.Erdogan faced strong opposition from secular parties, who have repeatedly accused him of abusing his power and seeking to turn Turkey into an Islamic state.
Jonathan Head, who followed the prime minister's campaign, explains how the referendum became a test of Mr.Erdogan's political strength -- one he passed by winning a clear majority.
What do you do if your date suggests you both go to a secluded spot? If you are thinking - "giggle winningly" then don't expect many marks in Malaysia's schools. A course being trialled in some Malaysian schools suggests excuses such as "I'm not feeling well" - headache I should think - "Did you watch Akademi Fantasia last night?" and "I have to go - I just remembered something!" The idea of providing more sex education has come about because hundreds of unwanted babies have been found abandoned in recent years; some were left in Muslim prayer halls, others on riverbanks, some even on top of rubbish bins. Many were found dead. As Jennifer Pak in Kuala Lumpur has been finding out it's thought most were abandoned by unmarried mothers.
While Malysian children face sex education classes in the West African state of Senegal thousands of school boys sometimes get no lessons at all. Instead they are forced - by their teachers -- to go out and beg. These are the Talibes - that is pupils at Islamic boarding schools. Many are beaten if they come back empty handed. The government has just prosecuted a group of teachers, but none were sent to prison. Human Rights workers call it slavery. But as he followed the story, my colleague Angus Crawford found the issues it raise were more complicated than he had anticipated ...
The death was announced this week of a man described by one senior lawyer as the greatest English judge since the second world war - human rights champion Lord Bingham of Cornhill. One of the many high profile cases he dealt with concerned two thousand people from the Chagos Islands in the Indian Ocean. The British forced them to move to Mauritius in 1960 so that a military base could be built on their biggest island, Diego Garcia. It's now used, primarily, by the American military, as an air base. Lord Bingham said Britain should not have used the royal prerogative to "exile an indigenous population from its homeland". The European Court of Human Rights is due to rule soon on the case. Lorraine Mallender's been back to Mauritius to meet some of those who were forced to set up home there.
For almost a century now Hollywood has attracted people dreaming of stardom. Those who make it are ushered into an exclusive world with their own neighbourhoods above Sunset Strip and in Beverly Hills, their own holiday resorts in Aspen, Monte-Carlo and Saint Tropez, and their own restaurants, shops, tailors and hairdressers. And for men of a certain age, and with a certain old-fashioned style, they even have their own grooming parlour. Zeb Soanes has been paying it a visit.
Chapters
Introduction

Duration: 00:32

The man shaping Turkey's destiny

Jonathan Head explains how Prime Minister Recep Tayyip Erdogan is establishing himself as the most powerful political figure in his Turkey's recent history.

Duration: 05:11

Relationship tips for Malaysia's school children

In Kuala Lumpur, Jennifer Pak learns about Malaysia's plans for more sex education in schools.

Duration: 05:34

On the trail of Senegal's school boy beggars

Angus Crawford finds family relationships can be more complicated than he anticipated and asks questions about his own involvement in a story.

Duration: 05:18

Exiled from the Chagos Islands

Lorraine Mallender meets some Chagossians who were forced to set up home in Mauritius in 1960 to make way for a military base.

Duration: 05:26

Hollywood barber's tales of the stars

Zeb Soanes visits a barber's shop in Beverly Hills which boasts of grooming some of Tinsel Town's greatest personalities

Duration: 05:31