Main content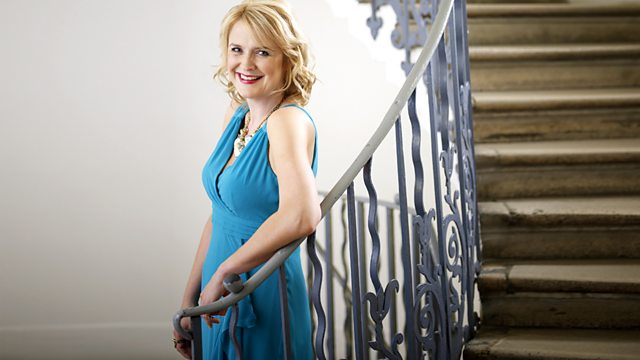 Friday - Sarah Walker
With Sarah Walker. Mozart: Overture (Die Zauberflote). Berwald: Grand Septet in B flat. Bazzini: La Ronde des Lutins. Mozart: Piano Concerto No 20. Bach: Suite No 2, BWV1008.
Classical Collection with Sarah Walker: this week a collection of works influenced by Goethe; classic recordings from Jacqueline du Pre.
Sarah concludes her exploration of Goethe's influence with Liszt's Mephistopheles from A Faust Symphony conducted by Leonard Bernstein. The flautist Sharon Bezaly gives a virtuosic performance of Bazzini's La Ronde des Lutins, Op.25 and Jacqueline du Pre plays Bach's Suite No.2 in D minor for solo cello.
10.00
Mozart
Die Zauberflote: Overture
Vienna Philharmonic
Georg Solti (conductor)
DECCA 433 210-2
10.07
Berwald
Grand Septet in B flat major
Berlin Octet
Berlin Classics 0090372BC
10.31
Bazzini
La Ronde des Lutins, Op.25
Sharon Bezaly (flute)
Ervin Nagy (piano)
BIS-CD-1039
10.38
Mozart
Piano Concerto No. 20 in D minor, K.466
Julius Katchen (piano)
Stuttgart Chamber Orchestra
Karl Munchinger (conductor)
DECCA 425 506-2
11.09
Bach
Suite No.2 in D minor for solo cello, BWV1008
Jacqueline du Pre (cello)
TESTAMENT SBT1388
11.32
Liszt
Mephistopheles (A Faust Symphony)
Kenneth Riegel (tenor)
Tanglewood Festival Chorus
Boston Symphony Orchestra
Leonard Bernstein (conductor)
DG 447 449 2.