Main content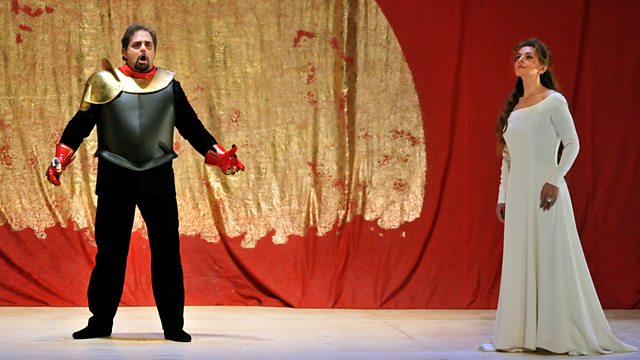 Verdi: Il Trovatore
In his day Gustav Mahler was most famous as a conductor and our celebrations of the 150th anniversary of his birth include the first opera that he conducted - Verdi's Il Trovatore.
Aon3 marks the 150th anniversary of the birth of Gustav Mahler with an occasional series of 5 weeks celebrating various facets of his life and work. This week the fundamentally Mahlerian themes of Love and Death form the basis of the programming, and there are several chances to hear works performed recently at the Proms.
Mahler : Love and Death
Today's Opera Matinee is a performance of the first opera Mahler ever conducted, Verdi's "Il Trovatore".
Verdi: Il Trovatore
Marco Berti, tenor, Manrico
Paata Burchuladze, bass, Ferrando
Fiorenza Cedolins, soprano, Leonora
Luciana d'Intino, mezzo-soprano, Azucena
Vicenç Esteve Madrid, tenor, Ruiz
Vittorio Vitelli, baritone, Conte di Luna
Sung Min Kang, bass, a messenger
Ana Puche, soprano, Ines
Ivo Mischev, bass, an old gypsy
Gran Teatre del Liceu Chorus
Gran Teatre del Liceu Orchestra
Marco Armiliato, conductor.