Main content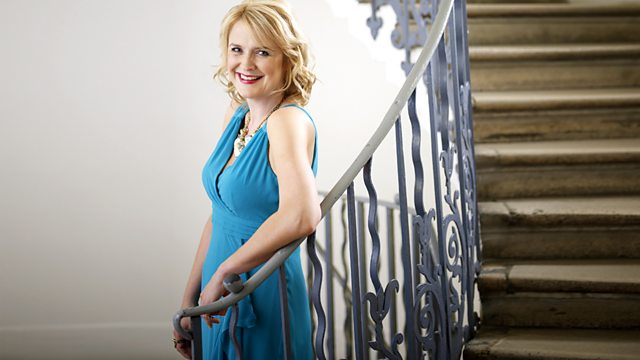 Wednesday - Sarah Walker
With Sarah Walker. Chopin: Barcarolle, Op 60. Wagner: Tannhauser Overture. Bruch: Kol Nidrei. Thomas: Mignon Overture. Mozart: Concerto for 3 pianos, K242. Plus Schumann, Dvorak.
Classical Collection with Sarah Walker: this week a collection of works influenced by Goethe; classic recordings from Jacqueline du Pre.
Today, Sarah continues to examine Goethe's influence. Our artist of the week, Jacqueline du Pre plays Bruch's Kol Nidrei and her husband, Daniel Barenboim, conducts the Overture to Wagner's Tannhauser.
10.00
Chopin
Barcarolle, Op.60
Krystian Zimerman (piano)
DG 423 090-2
10.10
Wagner
Tannhauser: Overture
Staatskapelle Berlin
Daniel Barenboim (conductor)
TELDEC 8573-88064-2
10.25
Bruch
Kol Nidrei, Op.47
Jacqueline du Pre (cello)
Gerald Moore (piano)
DISKY DC 703452
10.36
Thomas
Mignon: Overture
Detroit Symphony Orchestra
Paul Paray (conductor)
MERCURY 434 321-2
10.45
Mozart
Concerto for three pianos, K.242
Daniel Barenboim (piano/director)
Vladimir Ashkenazy (piano)
Fou Ts'ong (piano)
English Chamber Orchestra DECCA 425 044-2
11.14
Schumann
Hermann und Dorothea overture
Gewandhausorchester Leipzig
Kurt Masur (conductor)
RCA 74321 34172-2
11.22
Dvorak
String Quartet "American", Op.96
Janacek Quartet
DECCA 425 537-2.