Main content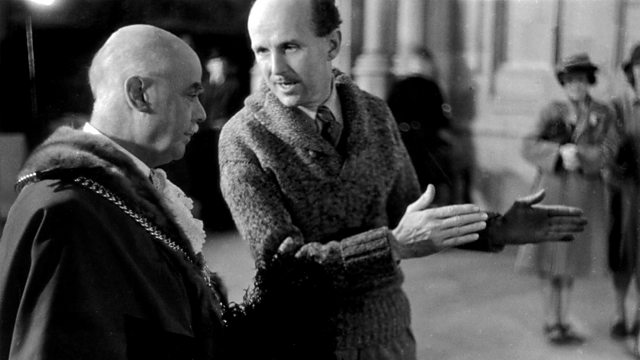 Simon Heffer celebrates the 1944 Powell and Pressburger film A Canterbury Tale, focusing on its images of the English countryside, as something to preserve and a pointer to change.
British cinema of the 1940s freshly interpreted by Simon Heffer who explores old favourites in terms of their social and political message.
In five personal interpretations, Simon Heffer traces the ways in which war-time British cinema moved from galvanising the public to challenging the established class system and arguing for social cohesion, with its consequent loss of individuality and furtherance of collectivism. In the post-war period he looks at how film reflected a reaction among the public against state control and austerity and a new challenge to supposedly common values.
2. A Canterbury Tale
Powell and Pressburger's 1944 film, set in the beautiful Kentish landscape largely unchanged since Chaucer's day, tells the stories of three war-time "pilgrims", each of whom travel to Canterbury and experience some radical change in their own lives while also beginning to see a glimmer of a post-war Britain very different from the one they left behind in 1939. Simon Heffer explores how, as the war drew to its close, the use of the English countryside in films became not just a powerful illustration of what Britain had been fighting to preserve, but also how, within that now safely preserved setting, attitudes, roles and mores could and would change.