Main content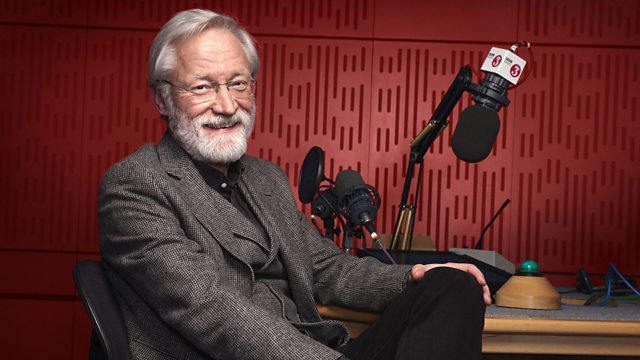 Donald Macleod focuses on Bull's early career, including the time when an alcoholic musician's over-indulgence gave the eight-year-old Bull a chance to show what he was made of.
Ask most music buffs who Norway's greatest classical composer is, and you're likely to get a 100% vote for Edvard Grieg. Put the same question to almost anyone in Norway itself, and you'll get the answer Ole Bull: violinist extraordinaire, prolific composer, and spearhead of the cultural revolution which enabled the likes of Grieg to carry the nation's music to the world.
As Norway celebrates Bull's bi-centenary, Donald Macleod explores the life of what proves to be one of music history's most exotic characters. Bull led a Byronic life, rushing around the planet giving concert performances to an adoring public who quickly conferred on him superstar status. He took the violin to new heights, rivalling even his contemporary Paganini, and famously using an instrument which allowed him to play on all four strings at once. His life was full of adventure too, as he escaped fires on river boats, street fights, bankruptcy in casinos, and a reputed near death in the River Seine. He even attempted to start a Norwegian colony in the US, modestly called 'Oleana'. In doing all this he created an image for himself where legend is almost indivisible from fact.
Fortunately, Donald Macleod has on-hand the undisputed expert on Bull's life, the composer's biographer Harald Herresthal. They meet in an unexpected location, the idyllic estate of Carreglwyd at the western end of the isle of Anglesey. It was here that Bull found some rare tranquility while on a UK tour, and where he also composed one of his most enchanting works, which we hear in a live performance given by Calum Smart, finalist in this year's BBC Young Musician competition.
The week's journey also includes intersections with the lives of many of Bull's contemporaries, composers whose work has been largely forgotten. We hear delicate piano studies from another virtuoso of the day, Agathe Backer-Grøndahl, a Chopin-esque trio from Thomas Tellefsen, and a picturesque opera scene from one of the first people to recognise Bull's prodigious talents, Waldemar Thrane. And we also hear from Grieg himself, who as a boy was visited by Ole Bull and launched into the world of music.
The week begins with Ole Bull's early career, when one alcoholic musician's over-indulgence gives a first chance for the 8-year-old prodigy to show what he's made of. There's also chance to hear one of the pair of showpiece concertos which Bull composed for his own instrument.
More episodes
Previous
You are at the first episode