Main content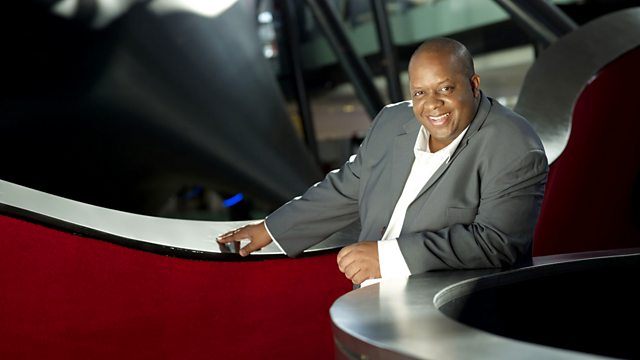 Nils Landgren, Sue Mingus
Julian Joseph presents highlights of a set by trombonist Nils Landgren played at Hamburg's Fabrik Concert Hall in 2009, as well as an interview with Charles Mingus's widow Sue.
Julian Joseph presents an interview with Sue Mingus, widow of bass legend Charles Mingus, plus highlights of a concert set by Swedish trombonist Nils Landgren. Nils was born in 1956 and began playing drums at the age of six. At the age of 13 he laid his hands on his first trombone beginning a lifelong journey of discovery and musical collaborations. Landgren has worked with a range of artists including the late pianist Esbjörn Svensson (e.s.t ), Thad Jones, The Crusaders, Eddie Harris, Bernard 'Pretty' Purdie, Herbie Hancock and even pop supergroup Abba! In May 2002, Nils was honoured with the 'Tore Ehrling-prize' by the Swedish Society Of Popular Composers for his "contribution to spread Swedish jazz music around the globe". Tonight's concert set is provide courtesy of the European Broadcasting Union and was recorded at Hamburg's Fabrik Concert Hall in 2009.
Since Charles Mingus's death in 1979, Sue Mingus continues to direct repertory ensembles to carry on the music of her late husband. This includes performances by the New York-based Mingus Big Band: Mingus Dynasty the original, seven-piece ensemble founded shortly after Mingus's death; and the Orchestra, a ten-piece ensemble that focuses on some of the lesser-known works in the composer's vast catalogue, and which features bassoon, French horn, bass clarinet and a guitar. In 1989, she produced Mingus's two-hour masterwork Epitaph for 31 musicians conducted by Gunther Schuller at Lincoln Center's Alice Tully Hall. Since 1993, Sue has produced seven Mingus Big Band recordings for the Dreyfus label, including Tonight at Noon (2002), The Essential Mingus Big Band (2001), Blues and Politics (1999), Que Viva Mingus (1997), Live in Time (1996), Gunslinging Birds (1995), and Nostalgia in Times Square (1993).She has also co-produced,with Seth Abramson, the latest Mingus Big Band recording 'Live At Jazz Standard' which features contributions from trumpeter Randy Brecker and drummer Jeff 'Tain' Watts.