Main content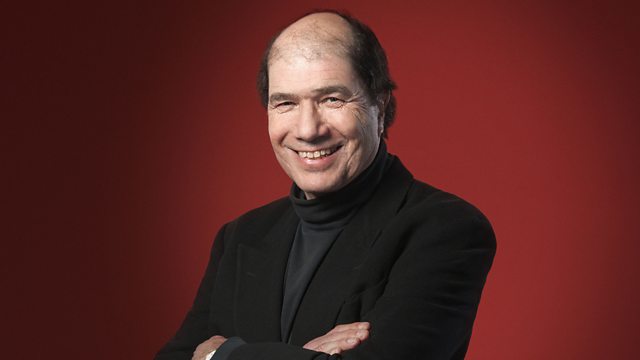 Peter Bazalgette
Michael Berkeley's guest is media entrepreneur Peter Bazalgette. His choices include a Schubert impromptu, plus music by Britten, Bach, Strauss, Mozart, The Beatles and Carl Davis.
Michael Berkeley's guest this week is Peter Bazalgette, the British media entrepreneur who has been a leading light in the independent TV production sector, responsible for reality shows such as the UK version of 'Big Brother', and lifestyle shows such as 'Ground Force' , 'Changing Rooms', and 'Ready, Steady, Cook!' He went on to be Creative Director of the highly successful global TV company Endemol, and now sits on many company boards, including English National Opera.
His mother was a pianist, and his first choice for 'Private Passions' is Alfred Brendel playing Schubert's Impromptu No.3 in G flat, which his mother used to play. He was in the school choir, and remembers singing Britten's 'A Ceremony of Carols', from which he has chosen 'Deo gracias!' He has also chosen the opening movement of Bach's Concerto for piano No.1 in D minor, played by Dinu Lipatti, who died tragically young, while the first movement of Strauss's Oboe Concerto, written when the composer was in his 80s, he feels is a remarkable example of optimism and vitality . Peter Bazalgette was introduced to opera by his wife, and loves opera sung in English (as at ENO). He feels that Mozart's 'The Magic Flute' is one of the most appealing and accessible operas for a newcomer, and has chosen 'A Man in Search of Truth and Beauty' from Act I. The lighter side of his musical passions is represented by Jack Hylton's dance band, and by 'In My Life' by The Beatles - the soundtrack, he says, for baby boomers' adolescence. Finally, there's the famous opening music by Carl Davis for the TV series 'Pride and Prejudice', played by his friend Melvyn Tan. Peter Bazalgette has been working in TV for 33 years and has commissioned a lot of title music - he feels that this music really works well.