Main content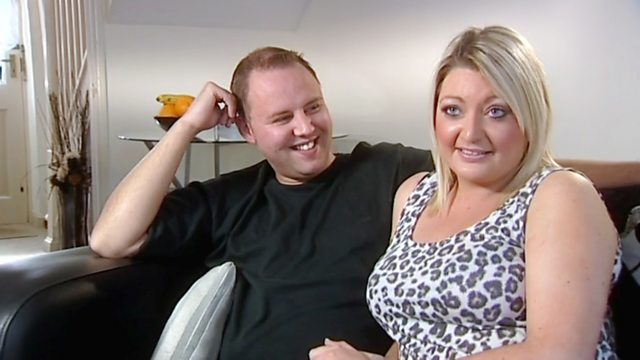 On the proviso that Simon must organise every detail of the big day himself, Simon and Kaleigh are given £12,000 towards their wedding.
Only the bravest brides would let their groom organise the biggest day of their life, by himself. The grooms get £12,000 and the brides get no say in how it is spent. With a million ways to splash the cash and a million things to organise, can the guys pull it off in just three weeks? And will it be for better or worse?
Leicestershire couple Kaleigh (24) and Simon (31) have been together for six years and are desperate to tie the knot. However, risk-taker Simon decides to gamble his future happiness and ultimately his relationship on a wedding 5,000 miles away in Las Vegas.
Will the bright lights blind him to what his bride Kaleigh really wants? Will it be the biggest mistake of his life? And will he even have a bride to marry on the big day?
Credits
| Role | Contributor |
| --- | --- |
| Producer | Zoe Page |
| Director | Zoe Page |
| Series Producer | Livia Russell |