Main content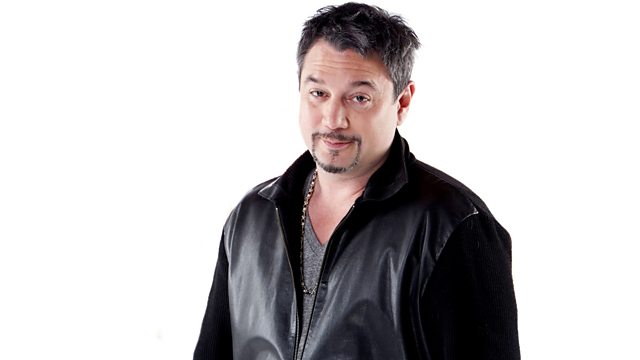 05/09/2010
Huey meets vocalist and rising star Andreya Triana, plus Steve Mason drops by for Sharing Is Caring.
Fun Lovin' Criminal Huey Morgan meets the go-to girl for experimental beatmakers from Bonobo to Flying Lotus Andreya Triana as he releases her debut solo effort.
South London born, Andreya Triana has become one of the most sought after female vocalists for the leftfield and experimental beatmakers residing on ultra-hip labels such as Ninja Tunes and Warp. Huey meets the sassy lady to find out how her determination took her from her one woman 'Freeflo sessions' to the Red Bull Music Academy in Australia to her record deal with Ninja Tunes and her debut album 'lost Where I Belong'. As her single 'Draw The Stars' becomes itunes download of the week Andreya chats to Huey about collaborating, her un-ironic love for Boyz II Men and her hopes for the record.
Also on the show, former Beta Band lead singer and solo artist Steve Mason drops by for Sharing Is Caring, opening up his dub and reggae collection and picking a rare jam. Huey has another "New York Minute" with DJ Uncle Mike, dialling into the Big Apple to reminisce about a classic NY night club and he puts the needle on the record for a listener in "Vinyl Fetish".
All tied together by Huey's eclectic record selection from the likes of Cypress Hill, Merle Haggard, The Strokes, Blondie, The O'Jays and The Ramones.