Main content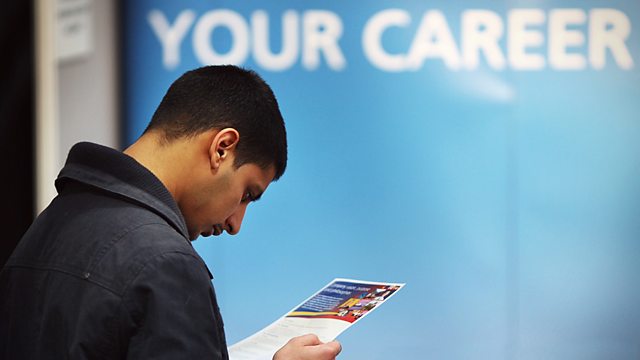 A Level Blues
Straight A's and on the verge of signing-on: Morland Sanders reports on tough times for those who missed university, and asks how much the government's alternatives will help.
Straight A's and on the verge of signing-on. Thousands of disappointed young people who failed to gain a university place last month are now facing a tough future. The Government has offered additional apprenticeships, but will employers take up the offer?
Can Further Education colleges cope with the increased demand for places for Foundations Degrees. Connexions, the specialised information and advice service has already been severely reduced in some parts of the country.
As Ministers draw up plans for major public spending cuts to be announced next month, and with long term youth unemployment figures already of concern, how will these young people fair? Morland Sanders reports on the plight of the well-educated unemployed, and asks whether a generation of young people is being shut out of the jobs market.
Producer: Andy Denwood.
Featured in...
From free schools to university fees, The Report investigates education in Britain.