Main content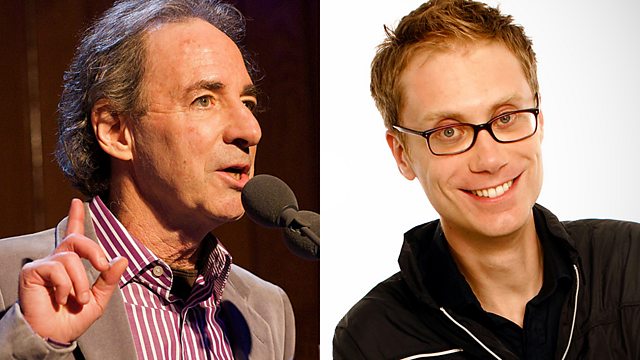 Harry Shearer interviews Stephen Merchant
Political satirist Harry Shearer interviews The Office co-creator Stephen Merchant in the tag-team talk show, where this week's guest is next week's interviewer. From Sep 2010.
The new series of the tag team talk show continues as last week's guest, voice of The Simpsons, face of Derek Smalls and political satirist Harry Shearer takes the microphone to interview multi award-winning co-creator of The Office and Extras, and famously tall funny man Stephen Merchant.
Harry asks Stephen what its like to be part of a creative double act with Ricky Gervais, broadcasting radio from the bushes and sharing a hot tub with playboy bunnies.