Main content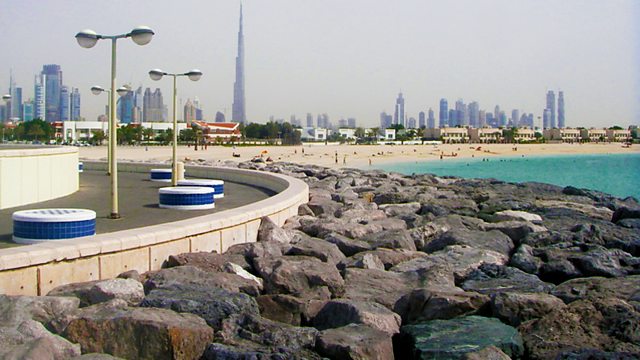 2010: Nick Hunt
RGS/BBC dream-travel competition winner Nick Hunt follows the fate of a group of migrant Indian workers in Dubai as they re-integrate with their families at home after years away.
Each year, the Royal Geographical Society in association with BBC Radio 4 offers a prize for the best adventurous dream-travel idea. This year's winner is Nick Hunt and his award-winning project is to investigate the little-heard-of lives of the migrant workers - mainly from the Indian subcontinent - constructing the steel and glass towers of Dubai.
Says Nick: "Beneath the gleaming skyscrapers of downtown Dubai, twenty Indian men huddle on a rooftop under a torn plastic sheet. Homeless, jobless and far from their families, some have been trapped here for years, victims both of the economic downturn and the systematic exploitation of migrant labour. I follow in the footsteps of one, ex-construction worker Ramu, who has managed to make the journey home to a remote part of rural Andhra Pradesh. Ramu's story is the story of how the Dubai dream turned sour, and of the hardships faced by migrants when boom turns to bust..."
Producer: Simon Elmes.
Last on