Main content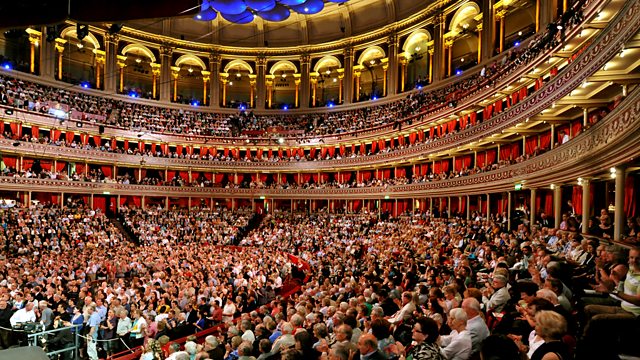 Prom 66
Simon Rattle conducts the Berlin Philharmonic. Wagner: Parsifal (Act 1 prelude). Strauss: 4 Last Songs. Schoenberg: 5 Pieces for Orchestra. Webern: 6 Pieces for Orchestra.
With Jonathan Swain
In the second of their two BBC Proms this year, Simon Rattle and his renowned Berlin orchestra play music from the heart of the Austro-German repertoire.
The atmospheric prelude to Wagner's last opera, is followed by popular Finnish soprano Karita Mattila singing Richard Strauss's swansong, composed in the 1940s but full of nostalgia for the first Romantic age.
There's also music from the avant-garde maelstrom of early twentieth-century Vienna, as Schoenberg and his pupils Berg and Webern take their cue from the innovations of Wagner, Strauss and Mahler to split traditional tonality at the seams. Presented by Petroc Trelawny.
Wagner: Parsifal - Prelude (Act 1)
Richard Strauss: Four Last Songs
Schoenberg: Five Pieces for Orchestra, Op. 16 (original 1909 version)
Webern: Six Pieces for Orchestra, Op. 6 (1928 version)
Berg: Three Pieces for Orchestra, Op. 6 (1929 version)
Karita Mattila (soprano)
Berliner Philharmoniker
Sir Simon Rattle (conductor)
Followed by highlights from last year's City Of London Festival including:
JS Bach: Capriccio in B flat major, BWV.992
JC Bach: Sonata in C minor, Op. 5 no. 6
Mahan Esfahani, harpsichord.
Last on
Broadcast