Main content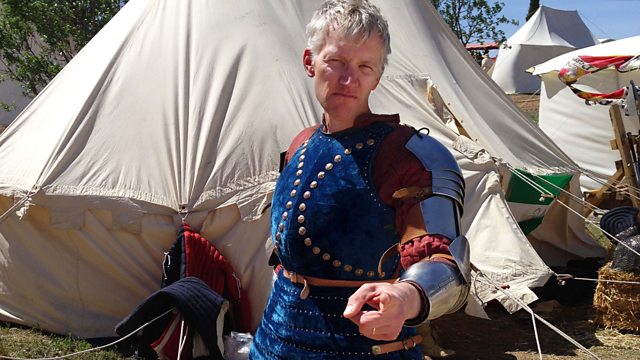 07/09/2010
Today: the first modern battle and the first modern map that depicted it, plus bread or blood in nineteenth century East Anglia.
Vanessa Collingridge and the team follow up more questions and research sent in by listeners that help us to understand some of the bigger stories from our past.
Today, Vanessa travels to Musselburgh to find out more about the first modern battle on British soil and the first modern map that depicted it. On 10th September 1547 the English and Scottish armies faced each other just a few miles to the east of Edinburgh in one of the key moments of what's become known as the War of the 'Rough Wooing'.
The English were using new, European-influenced, fighting techniques that included artillery; the Scots, however, relied on the medieval duality of man and horse. They were dealt a heavy defeat. However, despite this being: the last battle between Scots and English and the first 'modern' battle, there is little locally that commemorates it and few know much about it.
Vanessa talks with historian Dr Fiona Watson and then travels to the British Library in London to look at a map of the Battle of Pinkie that librarian Peter Barber believes is our first 'modern' map.
Also in the programme, listeners in a small town on the Essex/Suffolk border have got together for a community performance of song and speech which recalls bitter rural unrest in East Anglia in 1816 when the cry went up: 'bread or blood'. We hear how an economic downturn, new technology and the return of thousands of farm-workers from the Napoleonic wars pushed this sleepy part of the world into open revolt.
Producer: Nick Patrick
A Pier Production for Radio 4.
Last on

Broadcast