Main content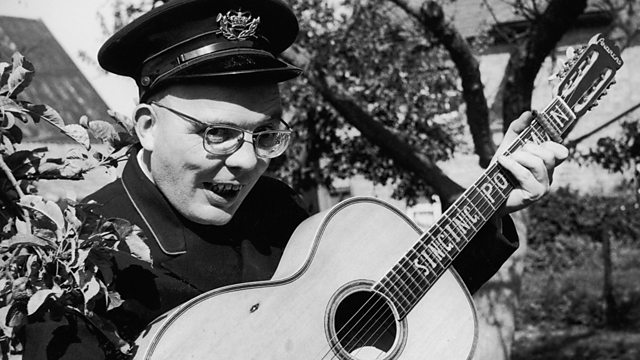 In Search of the Singing Postman
DJ Taylor goes in search of The Singing Postman - the bard of Norfolk who ended his days in a Salvation Army hostel. From September 2010.
The writer DJ Taylor grew up in Norfolk. When he was missing his roots, he'd put on a record by Allan Smethurst, The Singing Postman, to remind him of home.
Smethurst is best known for one song - Have You Got A Loight Boy. By the mid 1960's he featured on the pop chart, just behind The Moody Blues. With his goofy smile and postman's uniform, he was the one hit wonder to end all one hit wonders. But DJ Taylor believes he was something far more than that.
Taylor argues that the songs turn out, not to be novelty numbers, but plaintive celebrations of a kind of lost, rural life that had begun to disappear, even as it was committed to vinyl. His songs are firmly rooted in the traditional ballads of Norfolk. His work is the last gasp of a genuinely popular art form, before it went down amid the onslaught of post-war mass culture.
There were even plans to send Smethurst to Nashville, the idea being that 'Country and Eastern' would appeal to the US audience. Smethurst admired the early American greats like Jimmie Rodgers and The Carter Family - their playing influenced his own lilting guitar style.
This programme tells the story of Smethurst's brief dalliance with fame and his steady fall into obscurity as he struggled with alcohol addiction. DJ Taylor pays tribute to the man who loved Norfolk, and through his songs preserved the memories and language of an entire way of life.
The programme is produced in Manchester by Nicola Swords.
Credit
| Role | Contributor |
| --- | --- |
| Producer | Nicola Swords |