Main content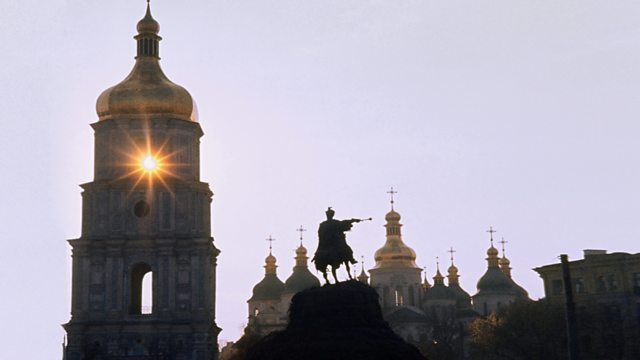 Dusk Walk
Novelist Michele Roberts walks in the city of Kiev as daylight turns to dusk, then records her experiences, noting how the world at this hour magically transforms in the blue light.
"Walking at dusk means walking at the magic hour of transformation and metamorphosis, that charged time when the underworld opens up, the mysterious time of transition, of hauntings and sightings. The French call dusk l'heure bleue, and it can be the most beautiful time of day..."
The novelist Michele Roberts closes the iron gate behind her and takes to the streets of Kiev, as things are starting to lose their daytime definition. It's still boiling though, as darkness comes. And in the next half hour she encounters packs of dogs, inspirational saints and pretty girls boldly dressed for their own evening stolls.
It all happens on the streets of Kiev.
In this specailly commissioned essay, novelist Michele Roberts
takes to the streets of Kiev, to find out what happens in the transforming
hour of dusk...
Producer Duncan Minshull.