Main content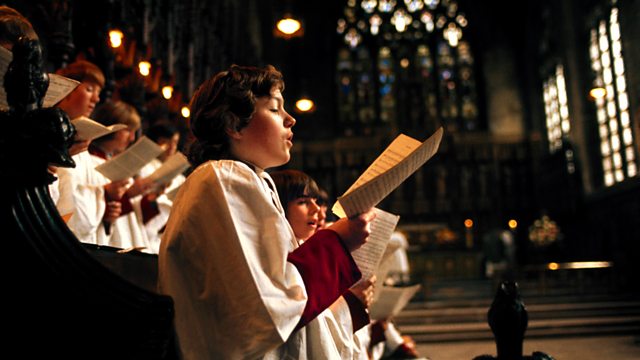 Choral Evening Prayer
From Neresheim Abbey, Germany.
From Neresheim Abbey, Germany, on the Birthday of the Blessed Virgin Mary, with the Royal Academy of Music Chamber Choir.
Introit: Alma Redemptoris mater (David Gorton) first performance
Initium: Deus in adjutorium (Padilla)
Psalms: 110, 127 (Plainsong)
Lesson: Proverbs 8 vv22-31
Responsorium: Ave Maria (Handel)
Homily: The Revd Fr Gregor Hammes, OSB
Office Hymn: Ave maris stella (Plainsong/Frescobaldi)
Magnificat for double choir: Gray in F minor
Lord's Prayer (Nicolai Kedrov)
Anthem: Ave virgo sanctissima (Guerrero)
Chorale: Nun danket all und bringet Ehr
Organ Postlude: Sonata No. 5 in D - first movement (CPE Bach)
Celebrant: The Very Revd Prior Fr Albert Knebel, OSB
Director of Music: Patrick Russill
Organists: Pavla Bočková, Peter Holder.