Main content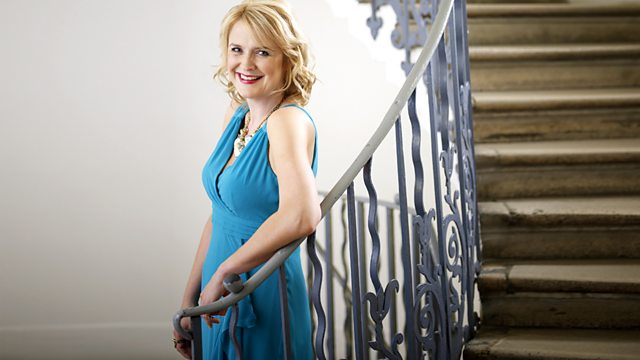 Tuesday - Sarah Walker
Sarah Walker plays a collection of waltzes and classic recordings from Maurizio Pollini with Saint-Saens's Danse Macabre and Liszt's Mephisto Waltz No 1.
Classical Collection with Sarah Walker: this week a collection of waltzes; classic recordings from Maurizio Pollini.
Waltzes of a more pungent nature today. Sarah opens with Saint-Saens' Danse Macabre from Leonard Bernstein and the New York Philharmonic Orchestra and moves on to Liszt's Mephisto Waltz No 1 performed by Stephen Hough. There are also classic recordings of J Strauss's Delirien and the concert suite from R Strauss's Der Rosenkavalier.
10.00
Saint-Saens
Danse Macabre, Op 40
David Nadien (solo violin)
New York Philharmonic Orchestra
Leonard Bernstein (conductor)
SONY SMK 47596
10.08
Liszt
Mephisto Waltz No 1
Stephen Hough (piano)
VIRGIN 561439-2
10.20
J Strauss
Delirien
Vienna Philharmonic Orchestra
Herbert Von Karajan (conductor)
DG 419 616-2
Today's Group of 3 are Gershwin songs.
10.30
Gershwin
By Strauss; The Half of it Dearie Blues; The Lorelei
Sarah Walker (mezzo soprano)
Roger Vignoles (piano)
MERIDIAN CDE 84167
10.40
Schumann
Gesange der Fruhe, Op 133
Maurizio Pollini (piano)
DG 471 370-2
10.51
Britten
Variations on theme of Frank Bridge, Op 10
Norwegian Chamber Orchestra
Iona Brown (conductor)
VIRGIN VC 545121-2
11.18
Handel
Sonata in G minor, Op 1 No 10
Iona Brown (violin)
Denis Vigay (cello)
Nicholas Kraemer (harpsichord)
PHILIPS 470 893-2
11.29
Strauss
Rosenkavalier (concert suite, arr Dorati)
Detroit Symphony Orchestra
Antal Dorati (conductor)
DECCA 411 893-2
11.55
Schubert
6 Waltzes, D365
Paul Berkowitz (piano)
MERIDIAN CDE 84103.