Main content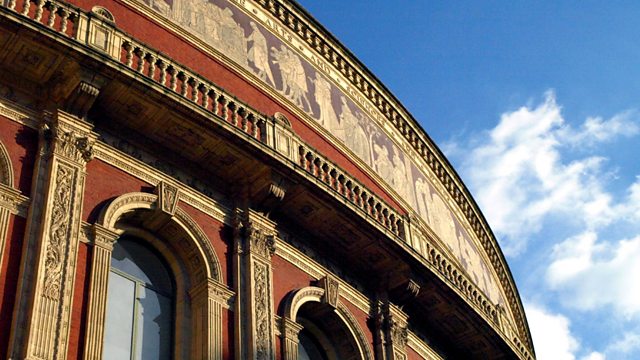 PCM 08 - Le Poeme Harmonique
From Cadogan Hall, London. Vincent Dumestre directs le Poeme Harmonique in carnival music from 17th-century Venice, including Monteverdi, Marini, Manelli and Ferrari.
BBC PROMS 2010
Live from Cadogan Hall, London
Presented by Catherine Bott
Vibrant French ensemble Le Poème Harmonique and their director Vincent Dumestre conjure up the carnivalesque atmosphere of 17th century Venice, where the streets and palaces provided a cultural melting pot for both popular and artistic styles of the day. Along with Claudio Monteverdi's expressive 'Lament of the Nymph', there's music by lesser-known contemporaries Benedetto Ferrari and Francesco Manelli, the first composer to write operas for the paying public as opposed to the privileged court.
Monteverdi: Lamento della ninfa
Monteverdi: Dormo Ancora (from Il Ritorno d'Ulisse in Patrria)
Marini: Sonata terza
Manelli: Bergamasca: La Barchetta passaggiera
Manelli: Canzonetta: Sguardo lusinghiero
Manelli: Jacara: Aria alla napolitana
Manelli: Ciaccona: Acceso mio core
Ferrari: Chi non sa come Amor
Ferrari: Son ruinato, appassionato
Anon: Villanella ch'all'acqua vai
Le Poème Harmonique
Vincent Dumestre (theorbo/baroque guitar/director)
This Prom will be repeated on Saturday 11th September at 2.00pm.