Main content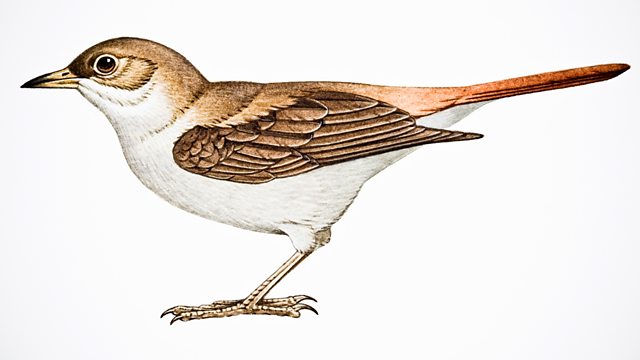 The Barley Bird
Celebrated nature writer Richard Mabey on how the nightingale has inspired poets and composers across the years and led to a unique set of early broadcasts.
In Suffolk they call the Nightingale, the Barley Bird, as its arrival coincides with the sprouting of the barley. The acclaimed nature writer, Richard Mabey, a longtime devotee of the bird, reads extracts from his new book, 'The Barley Bird', and muses on how this mysterious and elusive bird has inspired poets and musicians across the centuries. He recalls too, the famous series of annual outside broadcasts made by the cellist Beatrice Harrison and her accompanist - a nightingale in her garden.
The abridger is Sally Marmion
The producer is Di Speirs.