Main content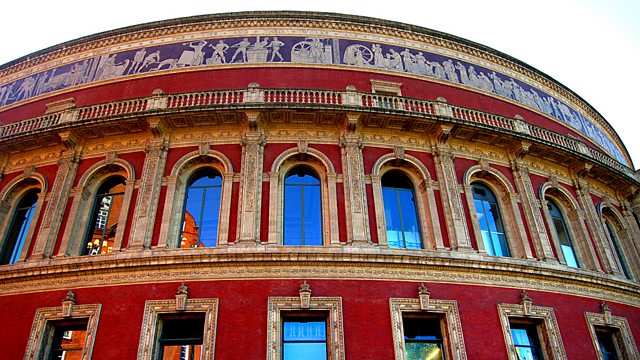 From the Royal Albert Hall. Prom featuring the Early Opera Company under Christian Curnyn. WF Bach: Sinfonia in D minor. Arne: Symphony No 4 in C minor. Pergolesi: Stabat mater.
BBC PROMS 2010
Live from the Royal Albert Hall, London
Presented by Tom Service
The Early Opera Company and its conductor Christian Curnyn feature three composers born in 1710 who straddled the divide between the baroque and classical styles. Thomas Arne was the leading figure in London in his day, and his symphonies show off the latest trends in taste and refinement. JS Bach's eldest son, Wilhelm Friedemann, showed great promise, but had a disappointingly uneven career, although his music forged a new path. Pergolesi's Stabat Mater, a work of great lyrical beauty, is still as popular today as it was in the composer's tragically short lifetime.
W. F. Bach: Sinfonia in D minor
Arne: Symphony No. 4 in C minor
Pergolesi: Stabat mater
Elizabeth Watts, soprano
Anna Stephany, mezzo-soprano
Early Opera Company
Christian Curnyn, conductor.