Main content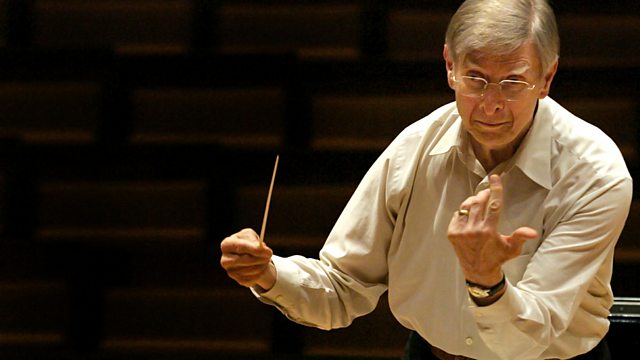 Presented by Suzy Klein, from the Royal Albert Hall, London. The Gustav Mahler Orchestra's Prom under Herbert Blomstedt concludes with Bruckner's Symphony No 9.
BBC PROMS 2010
Live from the Royal Albert Hall, London
Presented by Suzy Klein
The Proms welcomes the last of its youth orchestras for this season. The Gustav Mahler Youth Orchestra was founded 25 years ago by Claudio Abbado and nowadays chooses from among the world's leading conductors for its tours. The veteran Swedish maestro Herbert Blomstedt has made something of a speciality of the music of Hindemith and Bruckner and the concert features symphonies by both composers - the orchestral work that Hindemith based on his opera about 'Mathis the Painter' and Bruckner's final unfinished masterpiece. Between these symphonies, the leading German baritone Christian Gerhaher sings Mahler's youthful 'Songs of a Wayfarer', telling of a young man's unrequited love.
Bruckner: Symphony No. 9 in D minor
Christian Gerhaher, baritone
Gustav Mahler Jugendorchester
Herbert Blomstedt, conductor
This Prom will be repeated on Thursday 16th September at 2.00pm.