Main content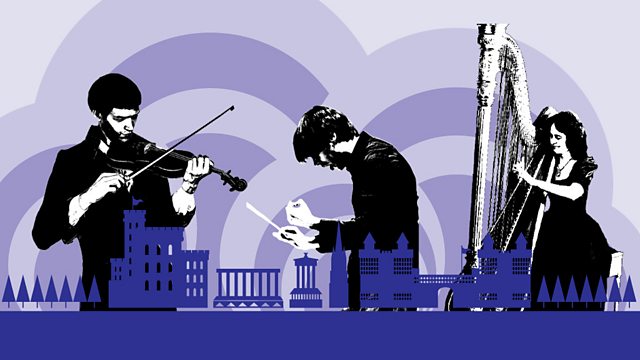 Simon Keenlyside, Malcolm Martineau
In a recital from Queen's Hall, Baritone Simon Keenlyside and pianist Malcolm Martineau perform works by Ned Rorem and George Butterworth, as well as Schumann's Dichterliebe.
Journeys of the heart for baritone Simon Keenlyside and pianist Malcolm Martineau as the duo bring Schumann's tragic song cycle 'Dichterliebe' to The Queen's Hall. The romantic masterwork is the culmination of a concert also featuring E A Housmann's meditations on age, nature and beauty as depicted by George Butterworth; and a selection from America's celebrated modern master of song, Ned Rorem.
Rorem:
Youth, Day, Old Age, and Night
O You Whom I Often and Silently Come
Root Cellar
My Papa's Waltz
Butterworth:
Loveliest of Trees
When I was One and Twenty
Look not in my Eyes
Think no more, Lad
The Lads in their hundreds
Is my Team ploughing?
Bredon Hill
Oh Fair enough are Sky and Plain
When the Lad for Longing Sighs
On the Idle Hill of Summer
With Rue My Heart is Laden
Schumann:
Dichterliebe.