Main content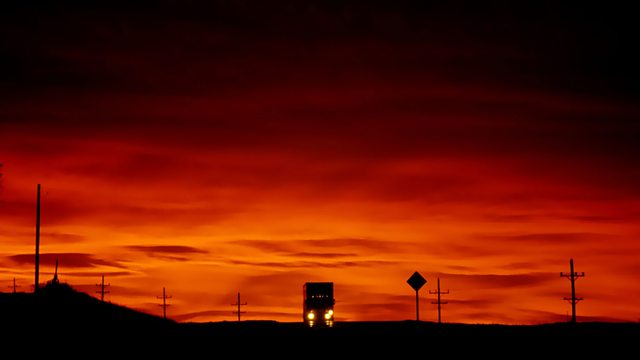 01/09/2010
Jonathan Swain presents music, including Bach: Goldberg Variations, plus CPE Bach, Tchaikovsky, Haydn, Strauss, Handel, Schumann, Rimsky Korsakov, Corelli, Sullivan and Arensky.
Jonathan Swain presents rarities, archive and concert recordings from Europe's leading broadcasters
01:01AM
Bach, Johann Sebastian (1685-1750)
Goldberg Variations, arr. Sitkovetsky for string trio
Daishin Kashimoto (violin), Razvan Popovici (viola), Bernhard Naoki Hedenborg (cello)
02:18AM
Petrali, Vincenzo (1832-1889)
Organ Sonata finale
Cor van Wageningen (organ)
02:23AM
Bach, Carl Philipp Emanuel (1714-1788)
Magnificat in D major (Wq.215)
Linda Øvrebø (soprano), Anna Einarsson (alto), Anders J.Dahlin (tenor), Johannes Mannov (bass), Norwegian Radio Orchestra, Oslo Chamber Choir, Alessandro de Marchi (conductor)
03:01AM
Tchaikovsky, Pyotr Il'yich (1840-1893)
Variations on a roccoco theme in A (Op.33)
Bartosz Koziak (cello), Polish Radio Orchestra, Andrzej Mysinski (conductor)
03:22AM
Haydn, Joseph (1732-1809)
Piano Sonata in D major, Hob.XVI.33
Andreas Staier (fortepiano)
03:39AM
Strauss, Richard (1864-1949)
4 Letzte Lieder (AV.150)
Ragnhild Heiland Sørensen (soprano), Norwegian Radio Orchestra, Milan Horvat (conductor)
04:02AM
Handel, Georg Frideric (1685-1759)
Quartet in G major (Op.5 No.4)
Musica Antiqua Köln
04:15AM
Schumann, Robert (1810-1856)
Three Romances (Op.94)
Hyong-Sup Kim (oboe), Ja-Eun Ku (piano)
04:26AM
Rimsky-Korsakov, Nikolai (1844-1908)
Concert Fantasia on two Russian themes (Op.33)
Valentin Stefanov (violin), Orchestra 'Symphonieta' of the Bulgarian National Radio, Stoyan Angelov (conductor)
BGBNR
04:45AM
Buxtehude, Dietrich (1637-1707)
Toccata in F major (BuxWV.156)
Ludger Lohmann (organ)
04:53AM
Corelli, Arcangelo (1653-1713)
Sonata a quattro in G minor
La Stagione, Michael Schneider (director)
05:01AM
Lawes, Henry (1596-1662)
Suite à 4 in G minor
Concordia, Mark Levy (conductor)
BEVRT
05:08AM
Mozart, Wolfgang Amadeus (1756-1791)
Kirchen-Sonate in B flat (K. 212)
Royal Academy of Music Beckett Ensemble, Patrick Russill (conductor)
05:13AM
Brahms, Johannes (1833-1897)
2 Songs: Der Tod, das ist die kühle Nacht & Meerfahrt (Op.96 No.4)
Kevin McMillan (baritone), Michael McMahon (piano)
05:19AM
Harty, Hamilton (1879-1941)
Orientale, from Three Miniatures
Christopher Blake (oboe), Ulster Orchestra, Celso Antunes (concert master)
05:26AM
Sullivan, (Sir) Arthur (1842-1900)
Symphony in E major 'Irish'
BBC Philharmonic, Richard Hickox (conductor)
06:03AM
Lutosławski, Witold arr. Piatagorsky
5 Bukoliki [Bucolics]
Maxim Rysanov (viola), Kristina Blaumane (cello)
06:11AM
Dufay, Guillaume (c.1400-1474)
Balsamus et munda cera
Orlando Consort
06:17AM
Kabalevsky, Dmitri (1904-1987)
Violin Concerto in C major (Op.48)
Moshe Hammer (violin), Winnepeg Symphony Orchestra, Kazuhiro Koizumi (conductor)
06:32AM
Arensky, Anton Stepanovich (1861-1906)
Suite No.1 in F major for 2 pianos (Op.15)
James Anagnason, Leslie Kinton (pianos)
06:48AM
Geminiani, Francesco (1687-1762)
Concerto Grosso No.12 in D minor, 'Folia'
Tafelmusik Baroque Orchestra, Jeanne Lamon (conductor).