Main content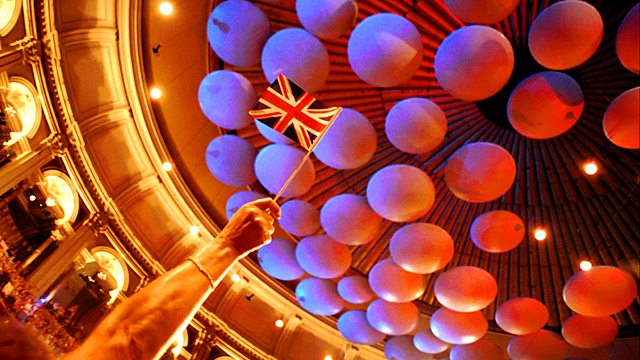 My First Prom
My First Prom: A first-timer attends his first ever Prom concert, weaving his way through the memories of performers and patrons, staff and stalwarts.
Whether experienced on Radio 3 or on television, or, better still, live in the vast amphitheatre of the Royal Albert Hall, a BBC promenade concert has a very special magic. The gorgeous pomp of the decorated arena, the galaxy of mushroom sound-reflectors in the dome, the mob of prommers shouting 'Heave!' in unison as the piano is shifted... all go to make up a concert experience unlike any other.
And that's before a note is played. In this interval feature, a first-time prommer threads his way through a collection of memories from performers and broadcasters, front-of-house staff and ordinary music lovers of what it was like for them on that unique occasion - My First Prom...
Producer: Debbie Kilbride.